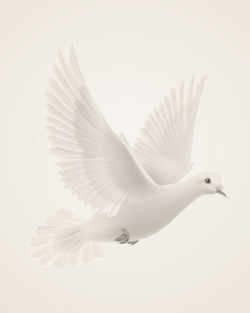 May 5, 1942 ~ November 28, 2010
Adam "AJ" J. Adam, 68, of Fargo, ND died November 28, 2010 at Bethany on 42nd.
Adam "AJ" John Adam was born at home in rural Drake, North Dakota on May 5, 1942. He was the first son of Nick & Anna Adam. He was raised on the family farm in the rural Drake area. After turning 18, AJ worked various jobs in the Minot area until 1964 when he was drafted into the military. During his military service AJ was stationed in Germany as a mechanical engineer where he built & repaired military machinery & equipment. While in the army, AJ received the National Defense Service Medal for sharp shooting. Then in 1966 AJ received an honorable early discharge from active duty but remained in the Army reserve until 1970.
After returning home AJ attended The Commercial Trades Institute in Chicago, Illinois where he received his diploma in automobile mechanics on March 29, 1969. AJ then returned to North Dakota and worked for Polries Brothers Farms & Reimers Ford in Carrington. Then in 1972 AJ married Toni Manske and had two children, John & Brenda. On Oct. 1st 1974 AJ graduated with a diploma in Auto & Diesel Mechanics from Hanson Mechanical School in Fargo, ND. Following his graduation, he opened AJ's repair in Sykeston ND. In 1981 AJ was remarried to Charlotte Haugen and had one daughter Nicole (Nikki) Adam.
Then in 1986 Adam & Nikki moved to Jamestown, ND where he worked as the head mechanic & grounds manager for Christopher Templeton while raising Nikki as a single father. Following Nikki's graduation in 2000, he moved to Velva ND where he lived until he became ill and moved to Fargo to be closer to his children. He lived at the Bethany Homes Retirement Home for the last ten years of his life.
AJ loved tinkering on anything mechanical & could fix anything he set his mind to. He also deeply enjoyed spending time with his family; he had a special place in his heart for each & every one of you.
Adam was preceded in death by his mother & father; his brother Nicholas "Richard" Adam; his sisters Irene Adam, Theresa Adam, Deloris Elliot, Shirley Kriedeman, & Beatrice Lemer; and his granddaughter Ashley Marie Adam
He is survived by his son, John Adam; his daughters, Brenda & Nicole Adam; his sisters, Mary Burgard & Kathy Hoaglund; his brother, Leo Adam; five grandchildren; and numerous nieces & nephews
Memories Timeline
Sign the Guestbook, Light a Candle