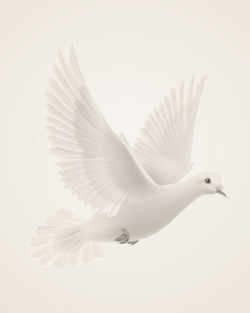 March 4, 1916 ~ December 11, 2010
Albert passed away on Saturday, December 11, 2010 at his home in Hillsboro under the care of his loving family and Hospice of the Red River Valley at the age of 94.
Albert was born on March 4, 1916, the son of Henry I. and Anna (Kub) Blazek of Wyndmere, ND. As a young man he farmed at Cayuga, ND and later at Wyndmere where they made their home for years. Albert was united in marriage to Emelie Napravnik in September of 1938 in Lidgerwood, ND. In 1996 they moved to Hillsboro.
Albert loved to fish and took many fishing trips with his brother, Leonard and his sister, Elise. Albert and Emelie loved to travel taking trips to Texas and Arizona for the winter. He was also a carpenter and construction worker.
Albert was preceded in death by his wife, Emelie; his brother, Leonard; his sisters, Elise and Georgiana; his brothers-in-law, Kenneth Rasmussen and Leo Lesner. He is survived by his three daughters - Phyllis (Rick) Nelson of Hillsboro; Sharon Markle of Fayetteville, GA; and Paulette Heflin of Hillsboro. He has six grandchildren, eight great grandchildren, and many nieces and nephews. He is also survived by his sister-in-law, Rose Blazek. Dad was loved by his children and grandchildren, and will be deeply missed.
Memories Timeline
Sign the Guestbook, Light a Candle