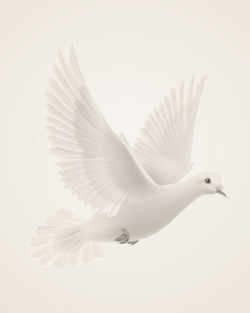 July 13, 1914 ~ October 21, 2013
Alice Laura Anderson, 99, of Hillsboro died on Monday, October 21, 2013, at Hillsboro Medical Center Nursing Home in Hillsboro, ND.
Alice was born on July 13, 1914 to Harvey and Lula Peters in a log cabin in Mazama, WA, the eighth of nine children. While growing up, she traveled around the United States with her family, since her dad was a mill man. Wherever there was timber, they would go and set up a saw mill.
She met and later married William G. Anderson on December 8, 1933. Following their marriage, Alice stayed in Winthrop, WA and finished high school graduating in 1934. Upon graduating, she promptly got on the train to join her husband, Bill who was farming by Kelso, ND. They farmed for almost forty years, and raised two children, Grant and Kay. While on the farm, Alice loved working in the yard and planting many flowers. It gave her great joy when people would slow down, stop, and get out of the car to walk around and enjoy her flower beds. She was a member of the Kelso Homemakers Club and also the Kelso Birthday Club. Alice enjoyed being around young people and was one of the leaders of the Farmer's Union Youth Group and taught Square Dancing, Round Dancing and Line Dancing. Alice and Bill were very active in the Congregational church and were leaders of the Pilgrim Fellowship Youth Group. Alice also taught Sunday school, adult Bible study, and served several terms as the president of the Ladies Aid. Alice enjoyed bowling and golfing whenever she had a few spare hours. After retiring from farming in 1972, Alice and Bill moved to Washington and later to Arizona. In 1994 they moved to Florida. Alice came back to Hillsboro when she moved into the Hillsboro Medical Center's Long Term Care Facility in 2009.
Throughout her life, Alice had a great love and talent for music. Many in her family played various musical instruments, and Alice started accompanying her dad playing for dances when she was twelve years old. Her dad would play the fiddle and Alice would play the harmonica. Later she would sometimes play the piano or the fiddle and other times the guitar. When she was 75 years old she decided to learn the bass guitar and became a member of a country western band in Arizona. While Alice was living in Florida, she often performed with a country western group and played for different functions going on in the community where she lived. After moving into the Hillsboro Nursing Home, she enjoyed playing her harmonica for the residents. She carried her harmonica with her at all times and was always ready to play at the drop of a hat. All of Alice's musical talents were self taught.
Alice is survived by her daughter and son-in-law, Kay and Jim Coleman of Port Saint Lucie, FL; grandchildren, Jim Coleman (Robin) of Phoenix, AZ, Kristine Colemen (Michelle) of Orlando, FL, Mark Anderson of San Jose, CA; great-grandchildren, Katie, Ryan, and Grace. Alice was preceded in death by her husband, Bill on November 30, 1995; son, Grant on October 1, 1982; granddaughter, Lori Mamone on May 18, 2010; parents, Harvey and Lula Peters; four sisters, Oda, Opal, Hazel and Faye; four brothers, Ellis, Homer, Jay and Carl.
Memories Timeline
Sign the Guestbook, Light a Candle