Aline Osatiuk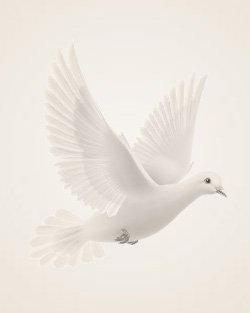 December 2, 1933 ~ January 14, 2015
Aline Marie Florida Osatiuk, 81, Fargo, ND passed away on Wednesday, January 14, 2015 at Essentia Health in Fargo. She was born on December 2, 1933 to Patrice and Marie (Assailly) Jeannotte in Laurier, Manitoba. She grew up in Canada and graduated from high school in Laurier. Following graduation, she worked in the banking industry in McCreary, Churchill, and Winnipeg.
In 1957 she met the love of her life, Mike Osatiuk at a town hall dance, which proved to be the first of many for them. On July 26, 1958 the couple was united in marriage at the United Church in Preeceville, Saskatchewan. They moved many times between the States and Canada until 1970 when the couple made their home in Langdon, ND. Later, they lived in Williston where Aline worked for the Moose Lodge. In 2006, Aline and Mike settled in Fargo.
Aline had a strong sweet tooth and loved any dessert served with ice cream. She also enjoyed playing bingo and going to the casino. Traveling to visit family in Canada was another one of her favorite things to do, and she seldom missed any family gathering. Aline was an expert seamstress and also enjoyed knitting afghans and crocheting doilies. She was a very proud grandmother of her grandson, Bradlee and took great pride in his wrestling and academic achievements.
She is survived by her husband of 56 years, Mike; children, Wayne (Angie) Osatiuk; John (Rhonda) Osatiuk; Michelle Morgenroth; siblings, Pete (Rita), Lorraine (Henry), Terry, Gilbert (Julie), Patsy (Bill), Josette, Mariette, and Vivianne; and grandson, Bradlee.
She was preceded in death by her parents; daughter, Darlene; infant brother, Giles; brother, John; and son-in-law, Jim Morgenroth.
Memories Timeline
Guestbook
---