Alvin (Al) Soukup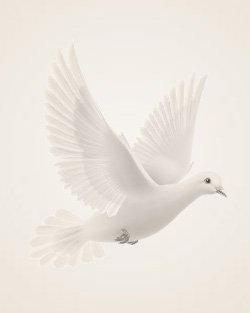 October 4, 1928 ~ October 30, 2013
Alvin F. Soukup, 85, of Fargo passed away in the early morning hours of October 30, 2013 at home in Fargo after a short battle with lung cancer.
Soukup was born October 4, 1928 on a farm near Lankin in Walsh County, North Dakota, to Edward and Margaret Soukup. He attended Lankin High School and after graduation enlisted in the United States Air Force where he served in Japan as a ground crew chief for a B-29 during the Korean War. After completion of his service overseas, he was a member of the North Dakota Air National Guard for six years.
After his service was completed, he graduated from Dakota Business College and then began a 34-year career with Northwestern Bell, with most of those years as the security officer for North Dakota. During his telephone career, Soukup served as a member of the N.D. Attorney General Security Advisory Group, was a past president of the North Central Crime Conference and was a longtime member of the Telephone Pioneers.
Soukup was an active member of the Fargo Knights of Columbus, the VFW, the Elks Club and the American Legion.
After retirement from the phone company, beginning in 1989, Soukup served five terms in the North Dakota House of Representatives, as a Republican for the 44th District in North Fargo. During his tenure in the House, he was Vice-Chairman of the Political Sub-Division Committee and was a member of the Industry, Business and Labor Committee.
Soukup married Evelyn Ukestad of Fargo in December 1953 and they made their home in Fargo. They raised six children, all of whom attended Holy Spirit Grade School, Fargo Shanley High School and North Dakota State University. He was a longtime school board member at Holy Spirit, and was active at Shanley, serving as a member of the school board, the Shanley Grow Club and the Athletic Club. He was also one of the founding members of the Roger Maris Golf tournament; He was inducted into the Shanley Quarterback Club Hall of Fame in 1983.
In later years, he and is wife divided their time between a lake home on Turtle Lake near Cormorant, MN and Lake Havasu City, AZ. While in Arizona, Soukup was a volunteer in the emergency room at the Regional Hospital. He was also a longtime volunteer at Sanford Hospital in Fargo. While at the lake, he enjoyed fishing and boating with his many grandchildren. He was also an avid hunter with his sons and grandsons.
Soukup is survived by his wife Evelyn (Fargo), his children Al (Lori) Soukup (Stillwater, MN), Mike (Hudson, WI), Kathy Cicora (Joe) (Chicago, IL), Nancy Tufto (Kris) (Chaska, MN), Greg (Dawn) (Palos Heights, IL) and Scott (Rockford, MN).
Other survivors include 14 grandchildren, 6 great-grandchildren, a brother John (Fargo ND) and sister Marge Hodny (Grafton, ND).
He was preceded in death by his parents.
In lieu of flowers, donations should be made to the Presentation Sisters of Fargo, The Roger Maris Cancer Center of Fargo, and Hospice of the Red River Valley.
Memories Timeline
Guestbook
---