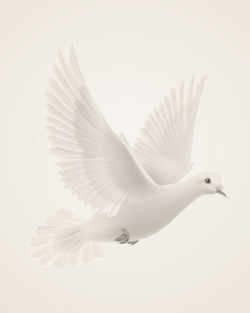 December 29, 2011 ~ February 11, 2012
Alyson Paige Brown was 44 days old when the Lord decided he needed another beautiful angel to watch over us. She was surrounded by her beloved family and her experienced medical personnel at the Essentia Health Newborn Intensive Care Unit in Fargo, ND on February 11, 2012.
Alyson was born on December 29, 2011 to Ronny Brown Jr and Linda Smeby at 11:14 pm in Fargo. She struggled and fought for life since her day of birth. She overcame every obstacle in her path until the Necrotizing Enterocolitis (NEC) came into play.
Alyson is survived by her parents, Ronny Brown Jr and Linda Smeby, both Fargo. Her grandparents Ronny Sr and Evangeline Brown, Galesburg, ND; and Bruce and Song Smeby, Portland, ND. Aunt and Uncles, Curt (Laura) Brown, Fargo; Shawn Brown, Fargo; Keith Brown, Denver, CO; and Josh Smeby, Portland. Many great aunts, great uncles, cousins and extended family. Alyson Paige is preceded in death by her cousin, Kerstin Marie Heyen-Brown.
We would like to thank all of the Essentia Health NICU staff- doctors, nurses and therapists- for all of their hard work, dedication and compassion. Thanks for welcoming us into your family.
"Love you forever, like you for always. As long as we're living, our baby you'll be."
Memories Timeline
Sign the Guestbook, Light a Candle