Anne Sheppe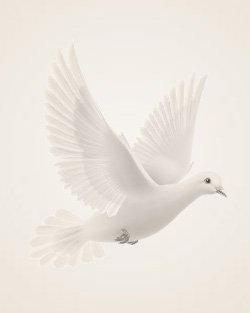 March 25, 1918 ~ October 30, 2013
Anne Sheppe, 95, died October 30, 2013 at Sanford Medical Center in Fargo, ND with family by her side. Anne was born March 25, 1918 in Cavalier County, ND, the first of five children of Peter and Anna Sheppe. Following graduation from Sacred Heart Academy, Anne studied business.
After completing her higher education, Anne pursued a career in accounting and bookkeeping. She was a longtime employee of St. John's hospital where she was highly regarded for her professional abilities as well as for the friendships she formed with her co-workers over the course of decades.
Anne was a role model and inspiration to her nieces and nephews. She led by example showing those around her how to lead lives filled with love, grace, and kindness.
In her free time, Anne enjoyed needlepoint, knitting, sewing and embroidery. She also found pleasure in cooking and baking. She made many visits to California to visit her sisters Lillian and Margaret and her west coast nieces and nephews.
She is survived by her nieces and nephews as well as numerous great nieces and nephews. She was preceded in death by her parents, her sisters Margaret Zoller, Lillian Sheppe, Sister Jean Marie Sheppe, her brother Joseph Kram and her nephews Jerry Kram and Thomas Zoller.
Memories Timeline
Guestbook
---