Ardith Preston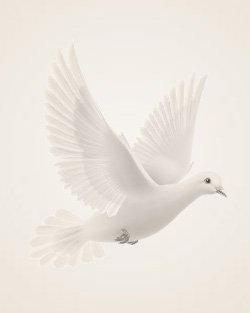 September 17, 1935 ~ February 17, 2014
Ardith passed away on Monday, February 17, 2014 at Villa Maria in Fargo, surrounded by her loving family.
Ardith Yvonne Rubash was born on September 17, 1935 in Michigan, ND, the daughter of Anton and Laura (Foote) Rubash. She grew up in this area and moved with her family at an early age to East Grand Forks, MN, graduating from East Grand Forks High School. Ardith was united in marriage to Ernest Preston on July 3, 1954 in Grand Forks. After their marriage, the couple made their home in Northern Minnesota where Ernest worked in the mines. They later moved to the Fargo-Moorhead area and to Grandin in 1963. During her time in Grandin, Ardith provided daycare to many families. She later worked for the Hillsboro Nursing Home, retiring after many years of service. Ernest passed away on February 14, 2002, and she continued living in Grandin until 2005. In July of that year she moved to Bethany Retirement Living in Fargo due to the onset of Dementia.
Through the years, Ardith traveled with Ernest in the truck and enjoyed the many places they went. She was a professional – fulltime "Grandma". She loved spending the days with her grandkids, watching them and enjoying time with them. There were always cookies baked and waiting at her house.
Ardith is survived by her children - BeLinda (Larry) Brandt of Wyndmere, ND; Kenneth (Donna) Preston of Grandin; and James (Patti) Preston of Harwood, ND; her four grandchildren – Nicole (fiancé Ben Rueter), Tony, Makenzie, and Brady Preston. Also surviving are her siblings – Merlin Rubash of Grand Forks, ND; and Glenda Rubash of East Grand Forks, MN. She was preceded in death by her parents, her husband, and her brothers – Robert, Duane and Darrel.
Memories Timeline
---