Arlene Clemenson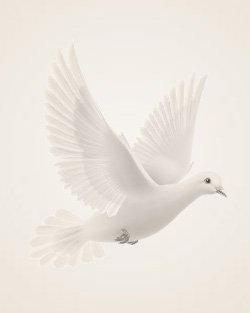 May 14, 1928 ~ December 30, 2010
Arlene E. Clemenson, 82, of Horace, ND, died Thursday, December 30, 2010, at Elim Care, Fargo.
Arlene was born May 14, 1928, in Fargo, North Dakota, daughter of Elder and Annie (Kjelland) Helling. The family lived west of Walcott, North Dakota, where they farmed. Arlene was raised and educated there. Arlene graduated from Walcott High School and attended Valley City State Teachers College. She taught at Norman Country School in rural Kindred, ND.
Arlene married Herman Clemenson March 15, 1947. They lived in Horace, ND until 2004 when they moved to Fargo. She entered Elim in 2008.
Arlene was very active in the Horace community including the Horace Lutheran Church serving as Sunday School teacher and Superintendant. She was also involved with the Horace PTA, Ladies Aid, Square Dancing and numerous other activities. She loved to cook and have family holidays. She also loved to plant flowers around her house in Horace and spend time at the lake cooking and fishing. Later in life she became active in the Horace Senior Citizen Center and the Red Hats.
She was employed by NDSU for many years as the Physical Education Equipment Manager in the Old Fieldhouse. She loved being around all of the students. A few years ago NDSU honored her by making her an Honorary Alumni.
Arlene is survived by her husband, Herman, Fargo, ND; six children: Oscar "Sonny" (Ilene), Fargo, Mary Ann "Tootie" (Gerald) Huus, West Fargo, Jim (Rosie), Washington, D.C., Collette (Jim) Vetsch, Horace, Rick (Tracey Wahl), Horace, and Wanda (Tom) Woollweever, Fargo; one sister, Norma Lively, Moorhead; one brother, Loren (Marlene) Helling, Sheridan, WY; nine grandchildren: Chad (Bree) Clemenson, Brooks Clemenson, Brandon (Angie) Johnson, Kayla (Brian) Heise, Christopher (Ali) Clemenson, Erik (Leah) Clemenson, Justin (Ruth) Clemenson, Mindy (Gerald) Fleischfresser, Brian Vetsch; ten great-grandchildren; Bailey Johnson, Alexis Johnson, Noah Fleischfresser, Grace Fleischfresser, Casey Clemenson, Jordan Clemenson, Ethan Clemenson, Eli Clemenson, Tayten Heise, Chase Clemenson, and many nieces and nephews.
She was preceded in death by her parents; daughter, Mary Ann, and sister, Lorene Sorlie.
Burial will be at Brinks Cemetery, Horace ND.
A special THANK YOU to the staff at Elim Care Center, especially Nurse Ryan, for going above and beyond in their care of Arlene and the family.
Memories Timeline
Guestbook
---