Arlene Holm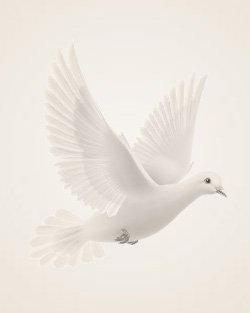 January 9, 1917 ~ October 7, 2010
Arlene I. Holm, 93, Fargo passed away Thursday, October 7 in her home under the care of Hospice of the Red River Valley.
Arlene was born January 9, 1917 to Fred and Alice (Hickenbotham) Snyder in Aberdeen, South Dakota. Arlene graduated from Temvick, ND High School before attending Valley City State University where she received her teaching certificate. Arlene taught school in Emmons County for 8 years. Following the death of her father, Arlene and her mother moved to Aberdeen, South Dakota where she worked for the IRS for a year. They then moved to Washington, D.C. for a year, where she was employed by the Department of the Navy, Bureau of Medicine and Surgery.
In 1946 Arlene married Harry Holm at Our Savior's Lutheran Church, Valley City. They began their married life in Cuba, North Dakota. In the fall of 1948 they bought and moved to their farm in Alta Township, NE Valley City. They retired from active farming in the fall of 1980. In 1994 they became residents of Fargo, North Dakota.
Arlene was a lifelong mother and home-maker. She was a 75 year member of the Order of the Eastern Star. She was an avid pencil sketcher, especially of horses. After her children left for college, she actively pursued her passion with painting, drawing several landscapes and still life. She enjoyed painting farm scenes and farm buildings.
Arlene was preceded in death by her parents, and her husband Harry who passed away in 2000.
She is survived by her children, Charlotte, Mesa AZ, and Robert, Fargo ND.
The family thanks you for your prayers and sympathies and requests that memorials be sent to Hospice of the Red River Valley, the Humane Society, Farm Rescue, or your favorite charity.
Memories Timeline
---