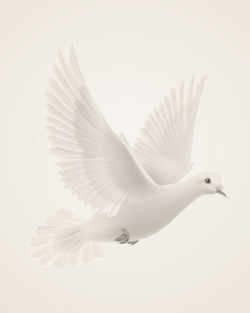 October 4, 1985 ~ July 18, 2014
Ashley L. Anderson, 28, Fargo, died in her home on Friday, July 18, 2014. A bright, and beautiful young woman who was small in stature and possessed quick wit and enormous heart, Ashley died after struggling with the illness of depression for many years.
Ashley was born on October 4, 1985, in Fargo, ND, to Jon and Nikki (Garamella) Anderson. She grew up in Fargo and graduated from Fargo South High School in 2004. While at South High, Ashley's determination and love of competition were shown in her exuberance for playing soccer and hockey. She also showed leadership and camaraderie in serving as captain for both teams. Ashley went on to play college hockey and later graduated with a degree in Sociology and Criminal Justice. Her early career was in the field of loss prevention for a local chain of stores. More than one escaping shoplifter twice her size was surprised to be taken down by such a small, pretty woman.
Ashley's dream was to work for the U.S. Border Patrol, and although the requirements were rigorous, Ashley completed them, scoring in the 97th percentile. Unfortunately when the call came many months later for the final step in the process, Ashley's illness had reasserted itself.
As a child, Ashley heralded any accomplishment by mimicking professional athletes with her two hands raised high in the air. She never stopped loving her hoodies, sweatpants, and gym shoes. Ashley was a beloved daughter, cherished sister, and true blue friend. A favorite quotation of Ashley's was, "The future belongs to those who believe in the beauty of their dreams." The wish of Ashley's family and friends is to honor her great heart and abundant spirit by carrying on the beauty of her dreams.
She is survived by her parents, Jon and Nikki Anderson, Fargo; brothers Michael and Lucas Anderson, Fargo; grandparents, Minerva L. Anderson Frazee, MN, and Michael A. Garamella Denver, CO.; aunts and uncles, Dave and Roxann Daggett, Frazee, MN, Tim and Margaret Holcomb, Neil and Michelle McCoy, and Robert Garamella all Denver, CO.; cousins: Stephen (Michelle) Daggett, Detroit Lakes, MN, Melissa Daggett (Jeff Clark) Atlanta, GA, Paul (Courtney) Kelly Little Rock, AR, Matthew (Naomi) Kelly, Zach and Nick Holcomb, Terry and Mari McCoy, all Denver, CO.
She was preceded in death by her grandparents H. Victor Anderson, Frazee, MN, and Helen E. Garamella, Denver, CO.
Memories Timeline
Guestbook