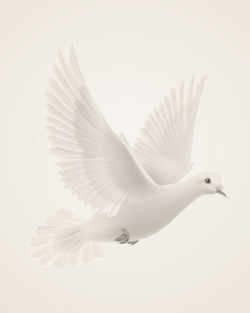 November 11, 1916 ~ July 10, 2012
Barbara Ruth (Scott) Ringuette, 95, of Fargo, ND died peacefully on July 10, 2012 at Pioneer House, Fargo.
Barbara was born to Harry and Bernice Scott on November 11, 1916 in Jamestown, ND. She was married to Duane on July 3, 1939. She and Duane raised their children in Fargo. Barbara worked in the business office at Dakota Hospital for 30 years. Her last residence was at Pioneer House Assisted Living on South University Drive in Fargo, where she was cared for lovingly.
Her lifetime work was her family and she was a master at feeding dozens of people every holiday and reunion, and as a not-so-secret chocoholic, her chocolate cake and brownies with fudge frosting were legendary.
Barbara is survived by her children Barbara (Don) Miller, Gene (Janeen), Lavetta (Ryland) Syverson, Kenneth (Maggie), Dana (Renee), John, Thomas (Deborah) and Renee Bearden and her much loved sisters-in-law, Sr. Paula Ringuette and Ruth Scott. plus 18 grandchildren and 24 great grandchildren. Her beloved husband Duane, and two sons, Leo and Scott, preceded her in death
In lieu of flowers, please make donations to the Presentation Center where Barbara was an associate, which is located at 1101 32nd Ave. S. Fargo, ND 58103
Memories Timeline
Sign the Guestbook, Light a Candle