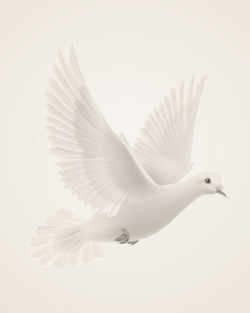 December 10, 1987 ~ March 14, 2014
Benjamin Gaffrey Knier died on Friday, March 14, 2014, in Fargo in a battle with deep depression.
Ben was born on December 10, 1987, to Frank and Mary Gaffrey Knier. He was their third child, following his two sisters, Anna and Alexandra.
He grew up in Fargo and resided there most of his life. He was a happy child. Ben loved to draw cartoons. He especially liked "Calvin and Hobbes," and at age eight created a comic strip featuring his own Calvin-like character, Napoleon.
Ben was ever curious, industriously poring over books (a set of encyclopedias when he was a boy; classics including Les Miserables unabridged and The Count of Monte Cristo in adulthood.) Throughout his life he read extensively, his mind readily absorbing a wealth of information. His memory was astounding. He had a keen interest in geography, and even as an adult he often watched documentaries from the library on different countries and their habitat, animals, and people. One of his desires was to travel to out-of-the-way places in the world.
Ben enjoyed being outside. As a little boy, he once told his mother, "I love snow; it's like one big toy!" In summer he studied improv and dance at Trollwood. Whatever the weather, he enjoyed skateboarding and taking long walks. He wore out a soccer ball.
Benjamin attended Nativity Elementary, Sullivan Middle School, and studied two years at Shanley High School, where as a freshman he performed in two theatrical productions: as the Dormouse in "Alice in Wonderland" and as a tap dancer and the villain in the spring musical, "42nd Street." For his junior year he transferred to Fargo South High School. He liked a large school and graduated in 2006.
As an avid artist, Ben drew detailed, intricate pictures that displayed his creativity and skill. Often his subjects were abstract and revealed unique perspectives. His favorite medium was pen and ink. In college at MSUM, he took many art courses and graduated in 2012 with a Bachelor of Science degree in Graphic Communications.
He worked his way through college in the restaurant business, first as a dishwasher and then as a cook. After graduation, he worked as a pre-press technician for The Forum.
Ben was preceded in death by his maternal grandparents, Joseph and Anna Gaffrey of New Rockford, ND, and two uncles, Kevin Gaffrey and James Knier.
He is survived by his parents; his sisters, Anna Knier and Alexandra Putzer; his brother-in-law, Steven Putzer; his nephew, Joseph, and a new niece or nephew expected in late July (Oshkosh, WI); his paternal grandparents, Clifford and Theresa Knier of Clear Lake, MN; and his 26 aunts and uncles and 32 cousins. Their love was uplifting.
Memorials may be sent to St. Gianna's Maternity Home, 15605 County Road 15, Minto, ND 58261 or St. Vincent de Paul Conference, St. Anthony of Padua Catholic Church, 710 10th Street So., Fargo, ND 58103.
Memories Timeline
Guestbook