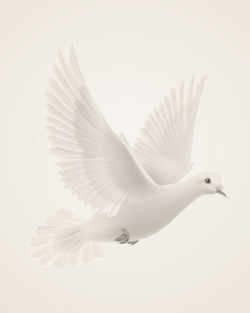 July 20, 1913 ~ November 16, 2011
Bernard Bakko, 98, Fargo, ND (formerly of Walcott, ND) died Wednesday, November 16, 2011, at Bethany on Retirement Living, Fargo. Ben was born on July 20, 1913, to Willie and Tillie (Anderson) Bakko on the family farm west of Walcott, ND. He grew up and worked on their farm and attended school at Viking Township School.
Ben moved to California when he was 21 and worked in a bakery, but soon returned to North Dakota to work on the family farm. Throughout his life he said North Dakota was the only place he would ever want to live. Ben married Ione Toppen on January 24, 1943, at the Kindred Lutheran Church, Kindred, ND. Ben and Ione lived and farmed in the Kindred-Walcott area. In 1979 they turned the farm over to their son, Larry, and bought a house in Fargo where they lived for 20 years. In 2003 they moved to Riverview Place in Fargo. Ben was at Riverview for 8½ years before moving to Bethany on Retirement Living in July, 2011, under the care of Hospice of the Red River Valley, Fargo.
Ben loved the land and was proud to be a good farmer. He grew wheat and soybeans, had milk cows for several years and farrowed & raised pigs. He continued to drive to the farm to help Larry with the farm work till he was into his 90's. He always planted lots of Celebrity tomatoes and was proud to take them to his neighbors and to Riverview Place to share his bounty. Ben loved to hunt pheasants, deer and antelope and shared that love with his son and grandsons. Music was a joy for Ben too. He played the fiddle and he and Ione loved to waltz and polka across the dance floor at the Eagles for many years. Ben enjoyed playing baseball as a young man and was a Minnesota Twins fan. Ben was very proud of his children, grandchildren and great-grandchildren and loved to tease them and tell stories.
Ben was a member of Walcott Lutheran Church and worked at the annual lutefisk suppers (as a proud Norwegian, his favorite meal continued to be lutefisk and lefse). He was currently a member of Olivet Lutheran Church in Fargo. He belonged to the Christine Wildlife Club, Eagles Club of Fargo, Sons of Norway, and Moose Lodge.
Ben is survived by daughters Mary (Tom) Paulsen, Rockford, IL; Sandy (Ray) Anderson, Stanley, ND; and son, Larry (Gail) Bakko, Oxbow, ND; 12 grandchildren, Brian (Amy) Paulsen, Overland Park, KS; Kelly Lewis, Naperville, IL; Brett (Megan) Paulsen, Knoxville, TN; Jennifer (Vance) Vesey, Bismarck, ND; Jodi (Matt) Zimmerman, Jamestown, ND; Brad (Bekki) Anderson, Bourbonnais, IL; Dan Bakko, San Antonio, TX; Ben Bakko, Walcott, ND; Megan (Dave) Koelln, Minnetonka, MN; Shilah (Mica) Lyman, Dallas, TX; Kyle Scherweit, Casselton, ND; and Hillary Scherweit, Minneapolis, MN; 9 great-grandchildren, Grant and Nicholas Paulsen, Overland Park, KS; Jeremy and Sydney Lewis, Naperville, IL; Hailey and Kendall Paulsen, Knoxville, TN; and Logan, Cole and Davis Vesey, Bismarck, ND; sisters Adeline Andvik, Moorhead, MN and Florence Tingum, Wyndmere, ND; brothers-in-law Milton (Inez) Haugen, Santa Ana, CA and Gordon (Georgia) Grinaker, Fargo, ND. He was preceded in death by his parents; his wife, Ione, of 61 years; grandson, Eric Anderson; brothers Henning, Alfred, Norris, Rueben, Wilfred and Howard and sisters Ruby, Geoline Christiansen, Olga Vigestad and Myrtle Haugen.
Memories Timeline
Guestbook
Sign the Guestbook, Light a Candle