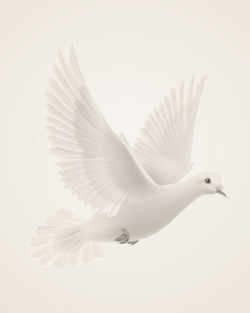 August 1, 1933 ~ April 13, 2013
Bernice Victoria Hildegard Koneck, 79, passed away on April 13, 2013 at her home in Fargo.
Bernice—"Gamie," as she was known to family members—was born on August 1, 1933 in Kenyon, MN to Martin Michaletz, an Austrian immigrant, and Minnie (Zellman) Michaletz, a Minnesota native. Bernice was the youngest of seven children (four boys, Lennie, Effie, Gordie and Ray, and three girls, Irene, Winnie & Bernice). The family lived on the farm until around 1938, when they moved to North Minneapolis. Bernice attended North High School, and spent part of her later teenage years taking care of her mother (who subsequently became well and lived until 1973).
One night, soon thereafter, Bernice's mother brought Bernice to a bar in downtown Minneapolis—"The Ranch," which was owned by Bob's parents. Bob's mother saw Bernice and phoned Bob to tell him to get down to The Ranch ASAP because there was a beautiful woman that he had to meet. Bob got in his car and sped to the bar; the rest is history.
Bob and Bernice were married on November 22, 1952. Together, they knew a wonderful life and made many friends in the Twin Cities, where they lived (in North Minneapolis, Brooklyn Center and St. Anthony Village) for over 30 years.
In 1971, as Bob's career grew, Bob & Bernice moved their family to Bismarck, ND, where they made many more friends. In 1979, Bernice and Bob moved to Omaha, NE, and in 1985 to Fargo, ND. They spent many winters in the Phoenix area of Arizona.
Bernice was an energetic woman who loved to try new things. She enjoyed trying Thai and Cajun food with her daughter, Susan; experimental cooking with her daughter, Diana; Lebanese food, including raw beef kibbe, with her son, John; and sushi with her husband, Bob. During the course of her life, including winter homes, Bernice had about fifty different street addresses. Bob and Bernice traveled frequently together, including many trips to Las Vegas, Mexico, Florida and the Caribbean. Later, they loved to travel with their children and grandchildren, including weeklong trips to various lakes in Minnesota; vacations in Hawaii; and a trip to New York City. Despite all of the excitement of life, Bob and Bernice always maintained their ties and connections to their home city of Minneapolis.
Life's adventures made Bernice happy, but she lived for her family. Absolutely nothing was more important to her than whatever time she could spend with her husband, children, grandchildren and great-granddaughter. She was famous for breaking out in tears of joy when her family came together, and especially when her family would sneak into town to surprise her with an unexpected family get together. She loved hearing from family members so much that she kept phone calls short partly so that no one would think they did not have time to give her a call. Her family misses her dearly; she lives on in their hearts and spirits.
Bernice is survived by her husband, Bob; son, John Koneck (and his wife Debie); daughters Diana Fleming (and her husband Jim) and Susan Brandt; five grandchildren, Jimmy Fleming (and his partner David), Jeff Brandt (and his wife Kristin), Tom Fleming (and his wife Elizabeth), Tim Brandt (and his wife Sam) and Bobby Koneck (and his wife Ellen); one great-granddaughter, Anna Fleming, and many friends. In lieu of flowers, memorials preferred to the COPD Foundation, 2937 SW 27th Ave, Suite 302, Miami, FL 33133.
Memories Timeline
Guestbook
Sign the Guestbook, Light a Candle