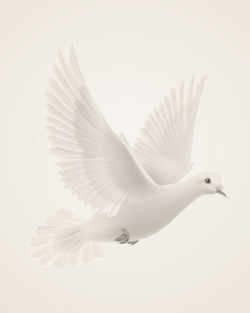 February 28, 1914 ~ July 1, 2010
Bernice Nein, 96 of Fargo, died peacefully on July 1, 2010 at the Villa Maria Home where she had been a resident for close to seven years.
Bernice was born on February 28, 1914 in St. Cloud, MN to Louis and Blanche Schumacher. She graduated from Fargo Central High School and completed studies at Dakota Business School in Fargo.
She worked as a secretary and was employed by Northern School Supply before she married Leslie Gilbertson in Devils Lake, ND in 1936. Leslie served in the US Army and was associated with the Gilbertson Funeral Home in Devils Lake. He suffered an untimely death. They had three children. In 1944 Bernice married Floyd Nein in Day County, SD. Floyd owned Fargo Auto Refinishing and later drove for the Midwest Trucking Company. They had two children. Floyd died in 1988.
Bernice was a devoted homemaker who loved traveling and learning new things. In the early years the family made many car trips to other states. Later she and Floyd had many cross-country adventures in their camper and trailer. She also enjoyed time at the nearby lakes and loved dancing, reading and getting together with her friends. In later years, she devoted much of her time to volunteer altar activities at St. Mary's Cathedral. She was also an active member of the Catholic Daughters.
Bernice is survived by her sons, Ed Gilbertson of San Francisco, CA and Richard Nein of Fargo; her daughter, Rita of Fargo; 16 grandchildren and numerous great-grandchildren.
She was preceded in death by her daughter, Jill and son, John.
Memories Timeline
Guestbook
Sign the Guestbook, Light a Candle