Bertha Schuck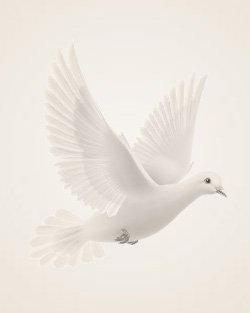 May 22, 1921 ~ August 13, 2012
Bertha A. Schuck, 91, Fargo, ND, died Monday, August 13, 2012 at Sandford Hospital in Fargo, ND. Surrounded by family and friends, she left this earthly presence and ascended to heaven to be with her husband Peter J. Schuck Sr. and the many family and friends that have gone before her.
Bertha was born May 22, 1921 to Ben and Charlotte (Busch) Bjugson on a farm near Kloten, ND. She attended Kloten grade and high school before moving to Grand Forks, ND where she graduated from Aakers Business School in 1939 and worked as a bank teller. Bertha married her "Sugar", Peter J. Schuck at St. Michaels Catholic Church in Grand Forks, ND during his furlough from the Navy in 1942 . By October of 1943, Bertha gave birth to Peter J. Schuck Jr. while living in Chicago. In the spring of 1945, Bertha and Peter moved to Hillsboro, ND, where Bertha became a full time homemaker and Peter started a radio and refrigeration business. In December 1948, Bertha and Peter moved to Moorhead Minnesota and in 1953 shared the birth of their second child, Michael. Over the next 60 years, Bertha enjoyed her Moorhead home by gardening, cooking, homemaking, and nurturing her family.
During her school years, Bertha enjoyed playing basketball at Kloten High School. Later she enjoyed many years of league bowling in Moorhead with lifelong friends. In the last years of her life she mastered the art of tossing bean bags at the Waterford retirement community. In the 1970's and 80's, Bertha worked for the Reach to Recovery Cancer Program, helping women who faced breast cancer and radical mastectomy surgery. Being a cancer survivor, Bertha was effective at teaching cancer awareness and how to recover from cancer with strength and hope. Bertha also enjoyed the family's lake home on Star Island at Cass Lake Minnesota. Bertha and Peter were founding members of St. Francis de Sales Catholic Church in Moorhead Minnesota and was a longtime member of Catholic Daughters there.
In October 2009 Bertha and Peter moved into Waterford retirement community where shortly thereafter Pete Sr. passed, and Bertha managed through a world of change. Bertha's family would like to acknowledge everyone that supported her through visits, prayer and friendship during these years.
Bertha is survived by two sons, Peter Jr. (Cris), Billings, MT, Michael, Chicago, IL; brother in-law Adam, St. Paul, MN; five grandchildren, Derek (Amy) Schuck, Minneapolis, MN; Theresa Schafer (Jay Weber), Fargo, ND; Mateja, Aloysius, Franz Schuck, Chicago, IL; Joe Schafer, Fargo, ND; three great grandchildren, McKenzie Schafer, Garrett and Grace Schuck. Bertha was preceded in death by husband Peter Sr., sister Bertha and brothers Albert and Halvor (Bud) Bjugson, sisters in-law, Shirley Bjugson and Madeline, daughter in-law Lojzka, and granddaughter in-law, Lori.
Memories Timeline
---