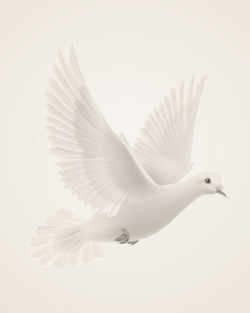 January 1, 1970 ~ September 6, 2013
Born to John Marius Nelson and Bessie Bjorge on the family farm in Nelson County, Clarine grew up south of Lakota, ND where she attended school and graduated from high school in 1941.
From 1941-1945, she attended and graduated from the University of North Dakota which coincided with the four years the US was in WWII. At college, she met Joseph, her husband of 50 years on a blind date. The military sent Joe, (Chicago, IL), to UND to take engineering classes to prepare for deployment. Upon graduation from UND with a degree in chemistry and a minor in math, Clarine moved to Chicago and worked for Abbott Laboratories; a time she felt honored to do research on the cusp of the vitamin development era.
In 1947, they moved to Houghton, MI where they married and Joe got his Civil Engineering degree from Michigan Technological University. On the way to the wedding, Clarine's sisters driving out from the ND prairie never thought they would get out of the trees to see the horizon again! Clarine worked as a chemist prior to starting their family.
The next ten years when Joe was with Bethlehem Steel, they had three children; Deborah and Camille in Minneapolis and Sarah in Chicago. In 1957 an opportunity with TF Powers Construction Company brought them to Fargo where John was born. It was here in Fargo where Clarine raised their children. They lived on south Sixth Street, within walking distance to their church she so closely associated with: St. John Lutheran. She remained an active member for over 56 years.
Clarine likened her personality to a house cat. She loved being in the kitchen. Part of the fun of coming home was checking out the freezer! She cooked, canned, baked, and inventoried every item that went into the freezer; complete with its date; and deleted from the list when eaten. You could tell who was expected home by what type of pie she was baking. After her children were grown, she switched gears and became a business partner at Gallery West in West Acres where she enjoyed retail and the arts for over ten years.
In 1977 with the last child entering college and when some would consider an ideal time to downsize, Clarine's eyes were set on something larger so every child and their families could come home and have a room. They found such a home on Southwood Drive where they lived together until Joe passed away in 1998. Clarine lived there another ten years until 2008 when she made her home at Touchmark, formerly Waterford.
For the next five years, home was Waterford where residents and staff alike were truly her extended family. She took pride in playing a good competitive hand of bridge and winning some Bingo money.
Affiliations were her college sorority, Delta Delta Delta, AAUW, St. John Altar Guild, Funeral Committee, and Quilters.
Clarine will be respected for her independence and fortitude, love and compassion for faith, family and friends and fondly remembered for and often in demand: her Swedish Egg Coffee.
Clarine is survived by sisters, Alice Braniff (Donald)-Fargo, June Martinson (Roger) – Devils Lake, sister-in-laws, Shirley Thackaberry (St. Charles, IL), Dottie Erickson, Hampton, VA), children, Deborah Carlson (Darrell)-Warwick, ND, Camille Jackson (Bill)-Pleasanton, CA, Sarah Maus (the late Daniel)-Beach, ND and John (Toni)-Burnsville, MN; grandchildren: Adam, Josie, Anna (Andy), Chris, Nina, Taylor, Jordan and one great-grandchild, Avery and her fifteen nieces and nephews. Preceding her in death are husband of 50 years, Joseph, parents, John and Bessie, sister Margaret, and brothers Norman and Marlyn.
Memories Timeline
Sign the Guestbook, Light a Candle