Betty Holm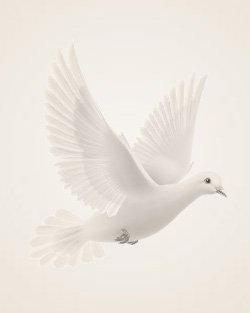 April 23, 1935 ~ September 26, 2011
Betty Holm, age 76, resident of Fargo, North Dakota died September 26th, 2011 at Sanford Hospital in Fargo where she was surrounded by the love of her family.
Betty Jean Fink was born on April 23rd, 1935 in Fargo, North Dakota. She was the daughter of Arthur and Ann Fink. Betty was raised and attended school in Fargo, North Dakota. Betty married Allen Dale Holm on June 18th, 1954 in Fargo. They lived for a short while in Minneapolis before returning to the Fargo area, where they made their home in West Fargo.
Betty was very dedicated to her work in the home as a devoted wife and mother of six. She was a loving and attentive mother and grandmother. Her family was her pride and joy. She was a kind and loving person who always put the needs of others before her own. Betty was very interested in history and enjoyed reading and learning about the past. She also enjoyed playing cards with friends and family and taking family vacations. Music was an important part of her life and a passion she passed down to much of her family. Watching old movies and musicals was another one of her favorite pastimes. She never missed any special events for her children and grandchildren, such as concerts, plays, sporting events, and church activities.
Betty will be greatly missed by her husband, Allen; her six children, Allen D. Holm Jr. (Mona) of Fargo, David (Robyn) Holm of Fargo, Todd (Gayle) Holm of Fargo, Lisa (Ward) Kelsch of Bismarck, Timothy (Karla) Holm of Fargo, Thomas (Diana) Holm of Casselton; her sixteen grandchildren, Jessica (Travis) Magnuson, Morgan Holm and Eric Elstad, Andrea (James) Jensen, Hillary (Nick) Hamilton, Erik Holm, Nicole (Brian) Larson, Ashley Holm, Allison (Tyler) McDougall, Joshua Holm, Mathew Holm, Jacob Holm, Kelsey Holm, Christopher Holm, Nicholas Holm, Kaitlyn Holm, Seth Holm; and her six great-grandchildren, Ethan Larson, Ryan and Abby Hamilton, Marissa and Hunter Elstad, and Kellen Magnuson; her sister, Sandra Sommers of Fargo; her brother-in-law, Wilbert Ehrichs of Perham, MN; her half-brothers and sisters, Linda Wasather of Gaylord, MN, Arthur Fink Jr. of Minneapolis, MN, Kitty Sundt of Rosemont, MN, Michael Fink of St. Paul, MN, Wanda Hill of Apple Valley, MN, Marilyn Fink of Rosemont, MN; and numerous nieces, nephews, and friends. She was preceded in death by her father, Arthur Fink; her mother, Ann Lucier; her sister, Donna Ehrichs; her brother, Donald Knutson; and her brother-in-law, Arlen Sommers.
A private service will be held to honor Betty on Friday, September 30th at 11:00am at Pontoppidan Lutheran Church in Fargo. Interment will be at the Riverside Cemetery. The family would like to extend their gratitude to the Sanford Palliative Care Unit for providing Betty and her family with much love, care, and comfort.
Memories Timeline
---