Betty Jensen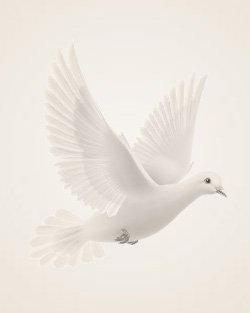 June 28, 1931 ~ July 20, 2013
Mary E. "Betty" Jensen, 82, of Fargo, formerly of Detroit Lakes and Pelican Rapids, Minn., died Saturday, July 20, 2013, at Elim Rehab & Care Center, Fargo, where she had resided since November 2010.
Before joining the Elim community because of declining health, Betty, as she was known by everyone, had previously lived in 12 different communities in Nebraska, Iowa, Minnesota, Texas and North Dakota during her lifetime. This was largely because of promotions and transfers received by her husband when he was employed more than 25 years by the former Northwestern Bell Telephone Company.
She prided herself on adapting to new homes, making many new friends along the way and helping her children adjust to new schools.
Betty was born June 28, 1931, in Valentine, Neb. to Robert and Luella (Armstrong) Reid. The family later moved to Sioux City, Iowa, where Betty graduated from East High School in 1949. She married Donald L. (Don) Jensen on Nov. 3, 1951, in Lake Tahoe, Nevada. After Don served four years in the U.S. Navy submarine service, the couple returned to Sioux City where he joined Bell Telephone as a lineman. Several years later he was transferred to Sheldon in northwestern Iowa.
In 1962 the couple had a yearning to operate a resort, which led them to the west side of Rush Lake near Perham, Minn. For about five years, Don and Betty, along with their three young children operated Hidden Haven Resort.
When they sold Hidden Haven so Don could re-join Bell Telephone, Betty packed up and the family moved to Brainerd, Minn., for one school year. Don was soon promoted into Bell management and the family moved to Park Rapids, Minn., for one school year. That was followed by another promotion to Detroit Lakes where the family put down some roots for 10 years. Their children all graduated from Detroit Lakes Senior High School, and Don and Betty became active in the community, which included Lions, Welcome Wagon and a duplicate Bridge club. In the 1970s, Betty also worked for Lakeland Cable TV, the first company to provide such service in Detroit Lakes.
Betty and Don later moved to Plymouth, Minn., where Don finished his career with Bell Telephone. They returned to Park Rapids and built a house on South Long Lake, and Betty worked at Woodstock North in neighboring Dorset for about five years. Their love for all things Dorset led them to move again to another home nearby on Lake Ojibway.
After spending winters in Arizona and California, Don and Betty surprised their families by moving permanently to the year-round warmer climate of Georgetown, Texas. Several years after Don died in Georgetown in 2001, Betty moved back north to her son's home on South Lake Lida near Pelican Rapids. There she was able to reconnect with long-time friends in the area. When her health began to decline, Betty returned to Detroit Lakes for several years before one last move to Elim Care Center.
She is survived by one sister, Florence "Flo" Miller of Cuero, Texas; sons, Mike (MaryBeth) of Little Falls, Minn., and Mark (Sonja) of Fargo; one daughter, Kathy (Andy) Anderson of Blythe, Calif., six grandchildren, three great grandchildren, one nephew and four nieces.
Memories Timeline
---