Betty Nystul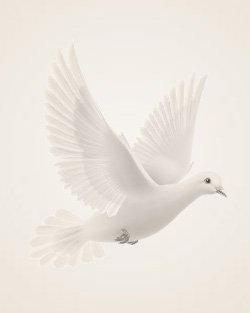 November 17, 1921 ~ December 29, 2012
Betty Jane Nystul, 91, of Fargo, passed away on December 29, 2012 at Bethany Retirement Living, Fargo. She was born November 17, 1921 to Albert and Jennie Byers. She grew up in Fargo and attended Fargo High School. On October 31, 1941 she married Aldon Nystul in Tacoma, WA where he was stationed at Ft. Lewis. They remained married until his death in 2001.
Betty had two daughters and dedicated her life to caring for her children and her husband. She loved to crochet and used her talent to make lap robes which she donated to local nursing homes. Betty was full of love and hugged everyone within arm's reach.
She was preceded in death by her husband; her parents; her two brothers, Bertrand (Bud) and William (Bill) Byers; her sister, Avis Berg.
She will be greatly missed by her daughters, Kay (Spike) Nordenstrom, Joan (Paul) Salo; grandchildren, Denise (Roger) Christianson, Michael Nordenstrom, Matthew (Tammy) Palluck, Jennie (Daniel Brostin) Jocson; great-grandchildren, Adam (Kayla) Nordenstrom, Corey Nordenstrom, April Nordenstrom, Vance (Kayla) Christianson, Jared Palluck, and Jacob Palluck; great-great-granddaughter, Addyson Nordenstrom; and many other relatives and friends.
Memories Timeline
---