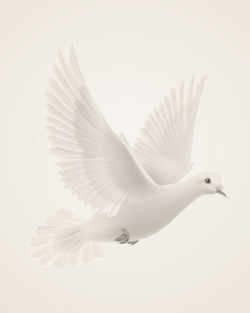 June 13, 1924 ~ December 24, 2011
Bill passed away on Saturday, December 24th at Bethany Retirement Living.
Billy (Bill) D. Nelson was born June 13th, 1924 in Sioux City, Iowa. He graduated from Central High School in Sioux City in 1942. He served the United States Army in the Pacific Theater from March 1943 until March of 1946 while achieving the title of Sergeant. He married Grayce Dougherty in 1947 in Sioux City, Iowa; they had eight children.
He worked for the Burroughs Corporation as a salesman and branch manager selling computers and data processing equipment in South Dakota, Iowa and North Dakota. He sold the first large computer systems to the area banking and insurance industries and to the State of North Dakota. While branch manager in Fargo he attained the "Legion of Honor" several times qualifying him for attendance at many of the early Super Bowl games. Bill had a knack for hiring good quality people and always acknowledged his success was because of the people he worked with. They continued to be lifelong friends while in retirement.
Bill's other passion was golf. He loved the competition with the small skin side games and even had a couple of "hole in ones." He served as president of the Moorhead Country Club and was a member of the Fargo Country Club. He and Grayce had many close friends from both clubs.
He is survived by daughters, Kim (Jay) Eisenbeis, Fargo, Abby (Tony) Rheault, Boise, Idaho, and sons, Pat Nelson, Richville, MN, and Peter Nelson (Dr. Ellen Dona), Minneapolis, daughter-in-law, Debra Nelson, as well as eighteen grandchildren and nine great-grandchildren.
He was preceded in death by his parents, Ferdinand and Esther, his wife, Grayce, daughters, Beth Skagen, Mary Nelson, Maggy Brace, son, Michael Nelson and brother, Ralph.
In lieu of flowers, the family requests memorials to Presentation Center, Fargo, North Dakota.
Bill's burial will be at Fort Snelling National Cemetery in Minneapolis, Minnesota.
Memories Timeline
Sign the Guestbook, Light a Candle