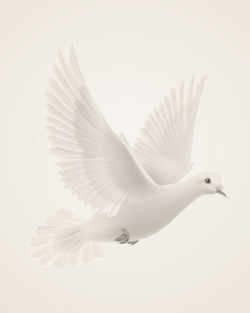 August 13, 1927 ~ April 5, 2013
Blake O. Foster, 85, of Fargo, passed away on April 5, 2013 within the Bethany care system.
Blake was born on August 13, 1927 in Grandin, ND to J. Roger Foster and Irene (Radebaugh) Foster. In 1931 the family moved to the farmstead near Amenia, ND where he grew up. At 17, he joined the Navy and served the last 6 months of WWII.
On September 1, 1948 he married Elda Buchholz at the Canaan Moravian Church in Davenport, ND. Together, they had 2 children.
In 1952 he was drafted into the Army and served in the Korean War. When he returned, he farmed with his father and attended NDSSS in Wahpeton, ND and Hanson Mechanical Trade School in Fargo, ND, earning his degree in Auto Mechanics.
In the early 1960's, Blake, Elda, and family moved to Fargo, ND where he worked at Cass Clay Creamery until he retired in 1985. He enjoyed boating, fishing, and spending time with his family at the lake.
One of the most important influences of his life was his involvement with his local AA chapter. He earned his sobriety in 1971 and over his 42 years of sobriety, he touched many lives.
Blake and his wife Elda were members of the First United Methodist Church of Fargo.
The family wishes to thank the staff of Bethany on 42nd and Hospice of the Red River Valley for their loving care in his time of need.
He is survived by his wife Elda; two daughters, Linda (Dean) Kochmann, Fargo, ND and Jane Trana, North Branch, MN; two granddaughters, Sarah (Kyle) Volk, West Fargo, ND and Karen Kochmann (fiancé Josh Ackerman), Fargo, ND; one great granddaughter, Coraline Volk, two sisters, Ruth (Jarl) Berglund, Brownsville, TX and Sharon (Ordean) Anderson, New Prague, MN.
He was preceded in death by his parents J.Roger and Irene Foster, his brother Charles Foster and sister Carol Redmann.
Memories Timeline
Sign the Guestbook, Light a Candle