Bob Walker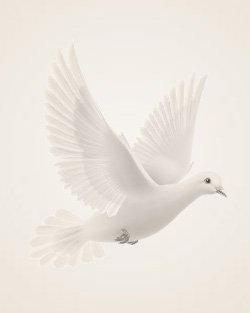 March 29, 1961 ~ September 17, 2013
Bob Allan Walker, 52, Walcott, ND passed away on Tuesday, September 17, 2013 at Sanford Health, Fargo. He was born on March 29, 1961 to Everett and Toni (Cossette) Walker in Moorhead, MN. Part of his childhood was spent in California before returning to North Dakota. He attended Kindred High School. Following high school, he worked in construction until 1992 when he started his own company, Bob's Maintenance, where he served as the "Maintenance Man Extraordinaire" in the Fargo-Moorhead area. Later in life he worked at the Kindred School, where he really liked working with the children.
Bob enjoyed the country life and appreciated the time he spent on his farmstead in rural Walcott. He loved doing anything outdoors, whether it was shooting guns, camping, fishing, four wheeling, and even scuba diving.
He was always around to help in any way he could and did with a smile on his face. Bob was also a family man, who liked to have numerous pool parties, barbeques, and bonfires. There was always a speaker in the window blasting classic rock music. He gave everyone a nickname and cracked a joke at every opportunity. He will also be remembered by his many "Bobisms" such as, "Walcott is God's country," "I am a human being," and "Be round like a donut."
He was preceded in death by his brother, Steve; his father, Everett; his best friend, Barney; and his beloved dog, Poncho.
He is survived by his children, Matt (Alexis Berndt) Walker, Alicia (Travis) Miller, and Mandy (Tate) Rossow; mother, Toni; siblings, Doug Walker, Yvonne (Scott) Carmichael, Jackie (Warren Peterson) Walker; nieces, Samantha Walker and Jackie Hopewell; and his dog, Stuart.
"One, maybe two people, in the world could do that."
Memories Timeline
Guestbook
---