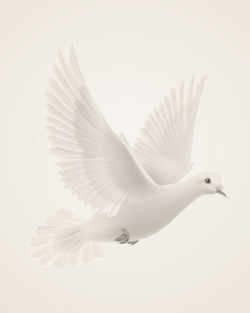 October 25, 1943 ~ January 8, 2014
Bruce E. Aarestad, 70, Fargo, formerly Lisbon, passed away Wednesday, January 8, 2014 at the ND Veteran's Hospital, Fargo.
Bruce Erwin Aarestad was born on October 25, 1943 in Fargo, North Dakota, the eldest son of Erwin and Eleanor Aarestad. Bruce's early years were spent on the family farm in Sargent County, North Dakota. He attended Gwinner School (grades 1 thru 4) and then Forman School (grades 5 thru 7), all in Sargent County. In 1956, Bruce and his family moved to north Fargo where he attended Ben Franklin Junior High followed by Fargo Central High School. He graduated with the Class of '61.
After high School, Bruce attended the University of North Dakota on an academic scholarship. While at UND, he joined the Sigma Nu fraternity and lived in the fraternity house. He also enrolled in the ROTC program from which he was commissioned as a 2nd Lieutenant in the US Army. Also, while at UND, he became active in sky diving and in the military was assigned to the 82nd Airborne. While jumping in a competition for the Army's sky diving team, the Golden Knights, Bruce seriously injured one of his knees and, after various surgeries, was medically released from active duty.
Prior to going on active duty, Bruce had begun his law studies at the UND Law School. He was called to active duty during his law school tenure, but returned to the university to complete his law studies upon completion of his military duties. He graduated from law school with his Juris Doctorate. After graduation he moved to Tucson, Arizona where he opened a private law practice. In 1976, he returned to Fargo where he continued to practice law until he had a serious stroke in March, 2000. For the past 9 years, Bruce has resided at the North Dakota Veterans Home in Lisbon, ND, a facility that he truly loved, especially with the construction of the new facility. He was quick to take all his visitors on a tour of the Home. Three months ago, Bruce was diagnosed with MDS, a bone marrow disease that ultimately claimed his life. He died peacefully at the VA Hospital in Fargo surrounded by family and loving care providers. Bruce was 70 years of age.
Bruce lived an active life. He loved skydiving and participated in many competitions. He flew airplanes and owned his own plane, Petunia, in which he gave family and friends many spine-tingling rides. He loved handball and was recently given the Rudy Harris memorial by his friends at the YMCA. He was a first rate musician and played many instruments, piano, accordion, guitar, keyboard, etc, all by ear.
Bruce is survived by his siblings: Wayne (Debbie) Aarestad, Fargo; Janna Andrews, Nettles Island, FL; Dean (Emily) Aarestad, Centennial, CO; Dale Aarestad, Riverside, CA; and Karen Aarestad, MD, Riverside, CA. Bruce is further survived by several aunts and uncles and his nieces and nephews. His absence will be deeply felt.
The family requests that memorials be designated for the ND Veterans Home in memory of Bruce.
Memories Timeline
Guestbook
Sign the Guestbook, Light a Candle