Bruce Paterson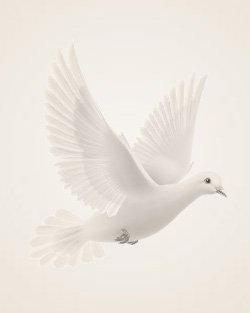 January 29, 1976 ~ September 27, 2012
Bruce Robert Paterson, age 36, of West Winfield, NY, passed away on September 27, 2012, in Fargo, ND, due to an unknown illness.
Bruce was born on January 29, 1976, in New Hartford, NY, to Matt and Edith Paterson. He grew up in Frankfort, NY, and attended high school and played football at Mount Markham High School in West Winfield, NY, where his mother was a teacher. Among his fondest memories was playing football for Mount Markham HS in the state playoffs at the Carrier Dome in Syracuse, NY. At age 18, Bruce moved to Memphis, TN, where he started his life full of adventures, living all over the U.S., including in North Dakota, Washington, Alaska, Wisconsin, Louisiana and many other places. But, no matter how far he traveled in his life, he always managed to find his way home to his mom, Edith, and his family and friends in upstate New York. Bruce had many occupations but he was most proud of his certification after long training and hard work as a Fire Fighter for the U.S. Forest Service. He enjoyed and lived his live to its fullest. Bruce had hundreds of friends all across the United States who will miss his laugh, his capacity for friendship and his great personal generosity. He grew up in and was a member of Westminster Presbyterian Church in Utica, NY.
Those who were lucky enough to be touched by Bruce in life will miss him forever. In memory of Bruce, the family would like to offer this excerpt: "Listen to your heart, follow your dreams, and let no one tell you what you are capable of. Push the limits, bend the rules, and enjoy every minute of it. Laugh at everything, live for as long as you can."
Bruce is survived by his mother, Edith Paterson, of West Winfield, NY, his brothers Mark (Lianne) Paterson of Arlington Heights, IL, and Eric Paterson of Colorado Springs, CO, his sisters Inga (Luis) Zuniga of West Orange, NJ, and Jill (Heath) King of Fayetteville, NC. He is also survived by seven nephews and one niece, his aunt Helga Ecks, and six first cousins. He is also survived by a very special fatherly friend, Dan Perilli.
He was predeceased by his father, Matt Paterson, his brother, Brian Paterson, and his aunts Alice Gleason and Eileen Burns.
In keeping with his wishes, there will be no calling hours. A memorial service will be held at Westminster Presbyterian Church, 714 Washington St., Utica, NY, at 2:00 p.m. on Thursday, October 4th, 2012. Reverend Umidi will officiate. In lieu of flowers, please consider donations in Bruce's name to the Westminster Presbyterian Church Music Department.
Memories Timeline
---