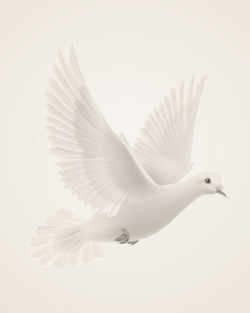 June 3, 1930 ~ December 3, 2011
Burniel was born June 3, 1930, to Emil and Amanda (Stefferud) Wigen on the family farm in rural Nome, ND. He was raised on the farm and attended rural school. He then transferred to the grade school in Nome where he graduated in 1948.
He met his future wife Shirley A. Anderson in Fingal, ND in 1954 and they were married on July 16, 1955 in Nome, ND. They remained on his family farm until March of 1961 when they moved to Moorhead, MN. He worked for Concrete Sectional during the summer and in the fall he attended Interstate Business College. He was hired by the College to run the Interstate Business Printing Shop which he eventually purchased in 1977. Burniel retired in 1995 and sold the business.
Burniel was a charter member in the Gateway Lions Club. His hobbies included woodworking and quilting with his wife. He was an active member of Peace Lutheran Church in Fargo ND. He loved being around his family. His grandchildren and great-grandchildren absolutely adored him. His daughter's favorite memory of dad is when he would sing and dance in the kitchen to his favorite song, 'Waltzing Across Texas.' Our angel is now singing and dancing in heaven.
Burniel very rarely lost his temper, he was such a gentle person. A father of all girls, giving whisker rubs was one of his specialties. He always took such great care of the girls in his life. Shirley, his wife of 56 years, cherishes the times that he took care of her when she fell ill and needed him the most, just as how she sat by his side in these last months and days. She knew from the first time she met him (even though she couldn't remember his name after their first blind date!) that this was the one she'd love for the rest of her life. Burniel instantly became the love of her life, which we all know as "the greatest love story ever". They raised 4 beautiful daughters together, who loved him more than words can say. We all love and miss you! The love between him and his grandchildren was evident in the cozy spot he saved between him and Grandma in their bed...along with his famous chili he made whenever they came to visit. Even though the chili was quite bland and requests were made repeatedly to "please don't make that chili anymore, Grandpa" J
Burniel is survived by his wife Shirley, Harwood. Children: Teresa (Robert) Vogel, Fargo; Sharon Wigen, Fargo; Anita (Jay) Hamann, Meridian, ID; Son-in-law Mitch Pedersen, Roseville, MN. Four Grandchildren: Keith Vogel (Sarah), Jeremy Vogel (Theresa), Cyle Hamann (Chante), Alicia Hamann; Five Great-Grandchildren: Haylee Onstad, Taytum Vogel, Jersey Vogel, Brax Vogel and Kadin Hamann. Two sisters: Merlene Siekmann and Lyla Johnson. And many nieces and nephews.Burniel was preceded in death by his parents, infant son Rodney Dean and daughter Julia Annette (Wigen) Pedersen.
Memories Timeline
Sign the Guestbook, Light a Candle