Calverna Schloesser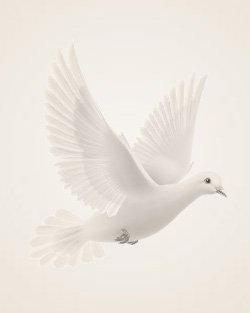 July 10, 1928 ~ February 20, 2012
Calverna "Cally" Beverly Schloesser passed away peacefully on February 20, 2012, surrounded by her family.
Cally was born on July 10, 1928 in Rugby, ND, to DeeForast and Amelia (Gefroh) Grim. She grew up and lived there until her father moved the family to Fargo ND, where he was employed as a United States Federal Deputy Marshal. Cally attended school at Sacred Heart Academy in Fargo, graduation in May 1946. She continued her education at St. John's School of Nursing and the Agricultural College (now NDSU), also in Fargo and graduated in November 1949, with a degree in nursing. Cally worked at St. John's Hospital as a RN, in the delivery room, she assisted in delivering over three thousand babies. She then transferred to St. Luke's Hospital and worked as supervisor in neurosurgery. At the end or her career she worked for Hospice of the Red River Valley. Cally worked there for twelve years before retiring from nursing completely in 1998.
Cally married Eugene "Geno" Schloesser on August 12, 1950 at St. Anthony's Catholic Church. They lived in their north Fargo home together for 41 years, where they raised their six children. After Geno's death in July 1990, Cally continued to live in their home until May 2004 when she moved into the Heritage House Apartments. Due to her health, Cally moved to Rosewood on Broadway in March 2010. She enjoyed the Rosewood Staff and came to love them like family.
Cally was a member of Holy Spirit Catholic Church for most of her married life. She later became a member of St. Mary's Cathedral. She was able to travel twice to Rome, Italy and Medjugorje, in the former Yugoslavia, on pilgrimages with her St. Mary's family. Cally was very devoted to her church. She made many wonderful friends there, including Roger and Joan Schraufek, whom she considered family.
Cally is survived by her children: two sons, Michael (Monica) Schloesser, Fargo, ND and Richard (Jackie ) Schloesser, Fargo, ND and four daughters, Cynthia (John) Seiler, Dallas TX, Nance Anne (Raymond) Blotske, Fargo, ND, Patricia (Robert) Batschelet, Waldorf, MD, and Kathleen (Jody) Littlefield, Comstock, MN, along with sixteen grandchildren and thirteen great grandchildren. She is also survived by one sister, Mary (Wayne) Anderson, Green Valley, AZ and four brothers, Joseph (Connie) Grim, Orem, UT, Raphael (Lela) Grim, Valley City, ND, Terrance (Pat) Grim, Pioneer, CA, and John (Mary Evelyn) Grim, New Haven, CT.
Cally was preceded in death by her parents, DeeForast and Amelia; her husband, Eugene and her four brothers, Theodore, Frank, August and James.
Cally's family wishes to thank the wonderful staff at Rosewood on Broadway, the doctors and nurses at Sanford Health, and the nurses at Hospice of the Red River Valley.
Cally was always a true prayer warrior throughout her life. She always said the rosary and followed the light of Christ. The Angels gently carried her soul to the heavenly home. To the end, Cally maintained a style of graciousness and dignity uniquely her own. She followed God's light through life with a calm that few will achieve. As she softly slipped away, the Lord's presence was felt gently guiding her home.
In lieu of flowers, please send donations to Hospice of the Red River Valley and Rosewood on Broadway.
Memories Timeline
Guestbook
---