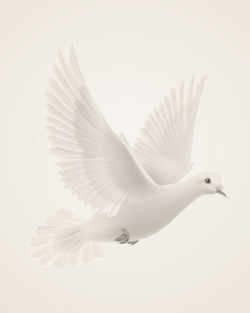 December 5, 1955 ~ December 25, 2011
At exactly 12:00 am on Dec. 25, 2011, Calvin Lynn Schaible, Fargo, ND, ended his journey here on earth surrounded by his family, receiving his best Christmas gift ever, the Indescribable Gift of Eternal Life. Calvin Lynn Schaible was born on Dec. 5, 1955, to Benjamin and Rosalie (Scheer) Schaible in Elgin, ND. He grew up on a farm in Mott, ND, where he lived until graduating from Mott High School in 1974. He attended Dickinson State College, where he was active in Student Senate and TKE, graduating in 1979 with a Bachelor of College Studies. He met Beth Filipek while working over the summer of 1978 at Upper Missouri Bible Camp near Epping, ND. They were married Aug. 17, 1979 in Minot, then moved to Grand Forks, ND. They finally settled in Fargo, where Cal obtained his second degree in Business Administration, (with an emphasis on Hospital Administration), from Concordia College, Moorhead in 1984. Throughout his life he worked a variety of jobs, including working for the Office of Rural Health in Grand Forks, BCBS of ND, Ready Wheels for F-M Ambulance, custodian for Triumph Lutheran Brethren Church in Moorhead, and ND Director of AAU Basketball. He loved coaching his son, Danny (24) in trap shooting and basketball, and daughter, Katie (20) in basketball. In addition, he assisted in Scouting activities for several years. He also managed Katie's AAU Girls Basketball team for many years. He loved to read non-fiction and usually had several books he was reading at the same time. He also loved to travel and as of Dec. 2010 had visited every state in the US as well as several countries in Europe. Just recently, Cal received a BS degree in History Education, after completing his student teaching at Oak Grove Lutheran, Fargo, in May 2011. He was so looking forward to his new career of teaching, when he was diagnosed again with Melanoma (his initial diagnosis occurred Jan. 1990). His cancer soon metastasized to many other areas of his body. His main wish before leaving this earth was to use his teaching degree through employment. Although Cal never formally met that goal, he truly taught others throughout his life, whether it was sharing historical facts, informing others of conservative political positions through letters to the editors and calls to political talk shows, leading and participating in pro-life educational activities, (he was responsible for formally establishing the ND Lutherans for Life chapter and working in the local chapter as well), teaching adult Sunday School, or informally in his day to day activities. (Many of you enjoyed coffee while talking theology and politics with Cal.) However, Cal's most important teaching assignment ended up being the lessons he learned and taught as he journeyed through the end of his life with cancer. He learned to trust in the reliability of his Savior - not just based on what he read or believed - but what he lived and experienced. He will be missed by his family and friends.
He is survived by his spouse, Beth, and children, Daniel and Katherine, as well as his mother, Rosalie Schaible, Mott, ND; sister, Cindy (Chuck) Boyll, Colorado Springs, CO; brother, Donald (Carmen) Schaible, Mott, ND; father-in-law and mother-in-law, (Charles and Erna Filipek), Minot, ND; sister-in-laws and brother-in-laws, (Kim and Linda Filipek, Burlington, ND and Mark and Cindy Filipek, Hazen, ND), 11 nieces and nephews, and many aunts, uncles and cousins. He was preceded in death by his father, Benjamin.
Memories Timeline
Sign the Guestbook, Light a Candle