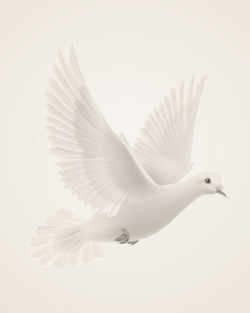 January 7, 1909 ~ January 22, 2012
Carl W. Meinhardt, age 103 died on Sunday, January 22, 2012 at Wadena, MN of natural causes. Carl was born in Gwinner, ND to Ingolf and Karin (Wilhelmson) Meinhardt on January 7, 1909. He excelled in public school and was in the first graduating Gwinner High School class in 1925. At age 19 he was part of a group of 3 young men that were instrumental in stopping a night bank robbery of the Gwinner State Bank in August of 1928. Carl became a very good mechanic and learned the blacksmith trade from his father "Billy" Meinhardt. His father encouraged him not to go into the blacksmith business "because there was no future in it", due to the throw away plow share that were coming on the market. Carl started the farming business by raising sheep on shares with local farmers. He married Lillie Safstrom on March 14, 1932 at Britton, SD. He learned the auto body repair business and taught auto body at the Hanson Automotive School in Fargo, ND for two years. He then went to Carol, Iowa and worked at an auto body shop there before moving back to Gwinner to help his father in his shop. He owned and operated his own auto body repair business in Oakes, ND during the depression for 3 years. He refinished the fleet of delivery trucks for the North American Creamery Co. that was headquartered in Oakes. The trucks had to be refinished annually due to the driving dust storms that damaged the finish which included the signage. He then returned to Gwinner to purchase his own farm 5.5 miles west of Gwinner where he raised his family.
He helped the war effort by working in a defense plant in Minneapolis in 1942 and 1943 as a machinist. He was one of the first in the area to start a custom combining business and to travel south to Oklahoma with his SP combine loaded on top of his 1942 Ford ton and a half grain truck and work his way back to North Dakota. He retired from farming in 1965 and moved to Fargo, ND. He lived with his son Don in Golden Valley, MN for 4 years and then moved to an assisted living facility in Wadena, MN close to where his son Ray lives. Carl lived a Christ filled life that was evident to all and loved to play the hymns on his violin while Lillie accompanied him with the piano. Thanks for being here for 103 years! Every generation has enjoyed you. We love you.
He is preceded in death by his parents, his wife Lillie (1999) a brother Ben, (1934) two sisters Elsie Bennett, (1996) and Olivia McFarland, (2011) a son Richard (2008) and a baby brother. He is survived by a sister, Marie Rubino, Palo Alto, CA, a son, Donald (Arvilla), Cokato, MN, a son Raymond (Cora), Wadena, MN, and a daughter, Elaine Baird, Everett, WA, seven grandchildren, eleven great grandchildren, two great great grandchildren and one great, great, great, grandchild.
Memories Timeline
Guestbook
Sign the Guestbook, Light a Candle