Carla Jenson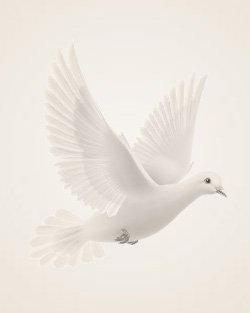 December 21, 1966 ~ December 9, 2011
Carla Jenson, 44, of Fargo, passed away on December 9, at Sanford Health in Fargo.
Carla Dee Sonstelie was born to Arvid and Carol (Braaten) Sonstelie in Lima, Peru on December 21, 1966. Growing up Carla and her family moved around the county, spending time in Barstow, CA, Laurel, MD, and eventually came home to Moorhead, MN, in 1976. She grew up in Moorhead and graduated from Moorhead High School in 1984. She attended and graduated from Interstate Business College with a certificate in paralegal training. Carla then began working at Friendship Inc. followed by Russ Honda car dealership, and then PATH, North Dakota where she worked as an administrative assistant until the time of her death. She was united in marriage to Jay Jenson on June 11, 2000. The couple was blessed with the birth of their daughter Sarah on November 9, 2000. She was a loving and devoted wife and mother. Carla was very active member of The Lutheran Church of Christ the King in Moorhead.
Carla was a very positive and caring person with a bubbly personality, who had a warming effect on the people who knew her. She had a wonderful smile and a greeting for everyone and lit up a room whenever she walked in. She touched the hearts of many and leaves permanent memories behind with those that loved her.
Carla leaves behind the two most important people in her world, her husband Jay and daughter Sarah, of Fargo; she is also survived by her parents Arvid and Carol Sonstelie of Moorhead; Sisters Ann (Dale) Leuthard of Moorhead, Beth Daniel of Aitkin, MN; Brother Dean Sonstelie of Fargo; Mother and Father in law Dave and Carol Jenson of Fargo; many nieces, nephews, aunts and uncles. She was preceded in death by her grandparents.
Memories Timeline
---