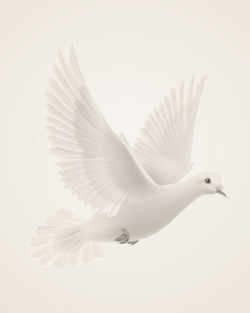 January 1, 1970 ~ June 26, 2014
Everyone should have a first grade teacher like Mrs. Renner. Caroline Rose Loretta Renner, 79, Fargo and Richardton, N.D., died June 26 in Fargo, surrounded by family, in the compassionate care of Bethany on University.
Caroline was born in October 1934 to Adam Schreiber and Elizabeth Schmidt. She graduated from St. Mary's High School, Richardton, N.D., and Dickinson State College, Dickinson, N.D. On Aug. 4, 1953, she married the love of her life, Casper J. "Cap" Renner, at St. Stephen's Church near Richardton. Inseparable for 59 years, she celebrated joys and weathered storms with her husband, who continued bringing flowers to his sweetheart through their entire union.
She taught students in one-room country schools in North Dakota beginning in the 1950s, including Farmer's Valley School District 19 where she earned $1,340 in annual teaching salary. From 1961 to 1982, she taught in Richardton Public School District 3. From 1982 to 1996, she taught in Richardton-Taylor Public School District 34, Taylor, N.D.
Caroline was a lifetime member of the National Education Association. She also was a member Alpha Sigma Alpha sorority and the Christian Mothers Society. In addition to teaching her students, the shy farm girl excelled in artistic needlework, painting, crafts, sewing, gardening, baking and cooking. Kind-hearted, sweet Caroline often shared her time and talents with others, without expecting anything in return.
In total, she taught North Dakota students for 42 years. Upon her retirement from teaching, she received letters of commendation from dignitaries at the time, including President Bill Clinton, U.S. Sen. Byron Dorgan, Gov. Ed Schafer and Wayne Sanstead, long-time superintendent of public instruction in the state. Her career spanned teaching her original students, and often their children and grandchildren. She followed her first graders through their 12 years of schooling and always presented them with photo albums for their graduations.
A former student wrote to her upon her retirement. "I wish to tell you that you impacted me as a child; through your efforts I learned to read, and perhaps, more importantly, to love learning. You fed this child's imagination by fostering and nurturing in him a sense of wonder about space and space flight." The student, who became an educator, wrote: "I hope that I have accomplished with my students what you were able to accomplish with me. Thank you for the difference you made in my life."
Caroline is survived by her daughter Carol (Steve) Renner Wennblom, and granddaughter Hilary, Fargo. She is also survived by her sisters Rose (William) Renner, and Dolores (Bernie) Adams, Bismarck, brothers-in-law John (Beverly) Renner and Jerry Renner, along with many nieces and nephews and their families.
She was preceded in death by her husband, Cap, her father and mother, Adam and Elizabeth, and several nieces.
Caroline lived her life through one simple saying that her mother taught her: Do your best and God will do the rest.
Memorials to Amber DesRoches Scholarship Fund at Sanford Health-Bismarck, N.D., Christian Mothers Society, Richardton, N.D., and Bethany Retirement Living Foundation, Fargo.
Memories Timeline
Sign the Guestbook, Light a Candle