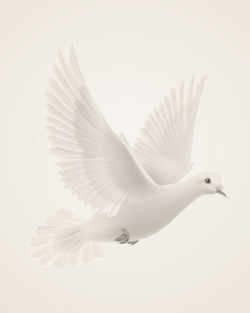 September 1, 1915 ~ December 5, 2014
Carroll Borke was born to Norin and Laura (Norby) Borke on September 1, 1915, in Bloomfield Township. He and his family moved to a farmstead in Norway Township at age 7, where he grew up and took over the family farm after the death of his father. He attended school in Norway Township and graduated in 1933 from Hillsboro High School.
On November 15, 1950, Carroll married Naomi (Molvig) at Immanuel Lutheran Church, Buxton. They just celebrated their 64th wedding anniversary last month.
He maintained the family farm while his brothers went off to war. He grew a variety of grains, but most importantly, he grew potatoes. Many people from the area either worked for him during the harvest or gathered leftover potatoes in the field after the harvest, and he supplied his potatoes for many banquets and meals in the area. Carroll was an active member of the Red River Valley Potato Growers Association Board, as well as a Traill County Soil Conservation District Supervisor.
Carroll was the last charter member of Our Savior's Lutheran Church. A man of quiet faith, he participated in Bible studies, Church Council, and the Stewardship Committee. He was a member of the Building Committee that enclosed the Narthex and installed the elevator.
He enjoyed sports, playing baseball in Blanchard during his younger years and winning many bowling tournaments. He took up golf in his 40s and in his 80s, he hit two holes in one at the Apache Wells Country Club in Mesa, Arizona.
He and Naomi enjoyed spending winters at their home in Apaches Wells, in Mesa. In the summer, they often went to Big Cormorant Lake, where he took his grandchildren and great nieces and nephews on many boat rides.
Carroll passed away on Friday, December 5 at Sanford Hillsboro Hospital.
He is survived by his wife, Naomi, two daughters, Ramona, Hillsboro, and Shannon (Paul) VanHorn , Fargo, brother Merlin (Bud) (Lois) Borke, Bismarck, and grandchildren Phillip (Hanneli) VanHorn, Zachary VanHorn, Laura Schumacher, and Brittany VanHorn, as well as many beloved nieces and nephews, and great nieces and nephews.
He was preceded in death by his parents, brothers Millard and Lowell, and sister Eleanor McInnes.
Memories Timeline
Sign the Guestbook, Light a Candle