Casper Renner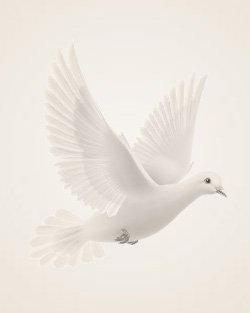 October 5, 1928 ~ January 22, 2013
Casper J. "Cap" Renner, 84, Fargo and Richardton, N.D., died Jan. 22 in Fargo, surrounded by family, in the compassionate care of Hospice of the Red River Valley and Bethany on University.
Cap was born on Oct. 5, 1928 to Kasper Renner and Barbara Hellman. He attended Richardton schools and as a lifelong learner, continued reading three newspapers every day to remain current on world events.
On Aug. 4, 1953, he married the love of his life, Caroline Schreiber, at St. Stephen's Church near Richardton. Inseparable for 59 years, he continued bringing flowers to his sweetheart and cared for her unselfishly through many challenges and triumphs.
Cap farmed on his family's homestead north of Richardton. In 1956, he became owner and manager of Renner Implement, selling IH agricultural equipment for 30 years. He was dedicated to his community and his roots in southwestern North Dakota, serving as mayor of Richardton for 32 years.
Cap was a founder of Richardton Manufacturing. He served on the board of Richardton Memorial Hospital, President of the Lions Club, and charter member of the Richardton Saddle Club. He was also a member of the volunteer fire department, Knights of Columbus, Elks, Eagles and North Dakota Implement Dealers. Cap also worked as a cattle and farm equipment appraiser and operated a school bus route for 12 years, in addition to farming.
He loved meeting and talking with people, and counted many friends across the state. When he moved to Fargo in 2009, his gregarious personality resulted in new friends and experiences with his sweet Caroline.
Cap enjoyed hunting, rodeos, cowboy poetry, genealogy, auctions and tinkering with antique equipment. Most of all, he enjoyed keeping in touch with friends and family, with genuine pride in their accomplishments. A walking encyclopedia of the history of southwestern North Dakota, he loved sharing stories as the son of German-Russian homesteaders.
He is survived by his wife Caroline, daughter Carol (Steve) Renner Wennblom, and granddaughter Hilary, Fargo. He is also survived his by brothers John (Beverly) Renner, Omaha, Neb., and Jerome Renner, Minneapolis, Minn., sisters-in-law Rose Renner and Dolores Adams, Bismarck, along with many nieces and nephews and their families.
He was preceded in death by his father and mother Kasper and Barbara, sister Beverly (Jim) Mayer and brother William (Rose) Renner, along with several nieces.
A saying describes Cap's approach to life. "Life should not be a journey to arrive in a well preserved body but rather to skid in sideways, totally worn out and screaming, Woo hoo! What a ride!" He will be missed. Cowboy up.
Memorials to Richardton Firemen's Auxiliary, Hospice of the Red River Valley and Bethany Retirement Living Foundation.
Memories Timeline
---