Charles Skov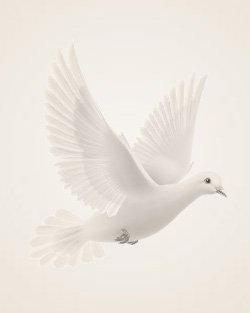 October 30, 1945 ~ July 9, 2012
Charles "Chuck" Einar Skov, 66, passed away in the early hours of July 9th, 2012 in his wife's loving arms at their home in Fargo, ND.
Chuck was born on October 30th, 1945 to Borge and Valerie (Crum) Skov in West Fargo, ND. After graduating from West Fargo High School in 1963, Chuck was drafted into the United States Marine Corps. As an Infantryman, Chuck was stationed at DaNang Airbase and Marine Base Chu Lai in Vietnam from 1964-1965 where he was wounded twice from grenade shrapnel and a bullet wound in his upper left arm, resulting in being awarded two Purple Hearts (he declined a 3rd Purple Heart thus saving his mother from receiving another letter). After Vietnam, Chuck was stationed in the Philippines, where he met Reynalda (Gina) Deompoc. They wed in September of 1967 and moved back to Fargo in 1968. They had two children, Mary Jane in 1969, and Steven Charles in 1973. Chuck worked for several different companies throughout the late 60's and 70's; including Pepsi-Cola and Structural Products. Then in 1979, he began transporting the US mail from Fargo to Valley City, then eventually became a mail handler at the downtown Fargo Post Office, working for the USPS until his retirement in 2005.
Chuck was a life member of several military organizations: Veteran of Foreign Wars, Disabled American Veterans, and the Order of the Purple Heart. He was also an avid collector of postage stamps and coins.
Chuck is survived by his wife Gina, daughter Mary of Fargo, son Steven of Minneapolis, brother David (Peg) of Fargo, a nephew John Skov of Seattle, niece Jennifer March (Ben) of St. Clair, MN, and the family of Mike, Fe, Zach, Kelly, and Chloe Emerson. He is preceded in death by both his parents, and sister Coralene.
Memories Timeline
---