Charlotte Corcoran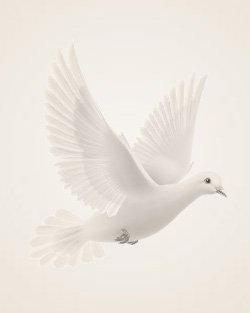 November 28, 1946 ~ August 15, 2011
Charlotte passed away on Monday, August 15, 2011 at her home in West Fargo at the age of 64.
Charlotte Deichert was born on November 28, 1946, in Carson, ND, the daughter of Ben and Paula (Loeb) Deichert. At an early age she moved with her family to West Fargo, ND. She attended St. Anthony's Grade School and graduated from Shanley High School in 1964. Charlotte was united in marriage to Donald Corcoran on January 2, 1965. Four children were born to this union - Don, Dean, Denise and Darla. They made their home in Fargo, moving to Harwood in 1972. There they raised their family, and she began working at the Harwood American Legion in 1984 until 1991. She moved to West Fargo in 1992, where she has lived since.
Charlotte was devoted to her family and loved hosting many holiday celebrations. She was a devout Catholic and was a member of Holy Cross Catholic Church in West Fargo.
Charlotte is survived by her children, Don (Kris) Corcoran of Fargo; Dean Corcoran of Horace, ND; Denise (Brent) Brinkman of Moorhead, MN; and Darla (Keith) Nelson of West Fargo; 8 grandchildren and 1 great grandchild. Also surviving is her mother, Paula Deichert of Fargo; her special friend, Dave Stone; her siblings, Paulette Deichert of Grafton, ND; Karen (Bill) Rohrich of Harwood; Benita (Dennis) Waggoner of Pensacola, FL; Bernie (Denise) Deichert of Fargo; and Dion (Joy) Deichert of Katy, TX; and several nieces and nephews. She was preceded in death by her father, Ben Deichert.
Memories Timeline
---