Cindy Peterson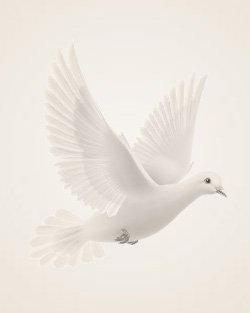 May 13, 1978 ~ August 6, 2014
Cindy Marie Peterson, 36, Kindred passed away unexpectedly on Wednesday, August 6, 2014.
Cindy was born May 13, 1978 in New Boston, TX. Cindy moved to LaMoure, ND in 1982 and graduated from LaMoure High School in 1996. She excelled in track, basketball and volleyball and also performed in plays at the LaMoure County Summer Theatre. She went on to attend Valley City State University, graduating in 2002 with a B.S. in Computer Information Systems.
Cindy married her high school sweetheart, Jerry Peterson on December 31, 1997 at Church of the Nazarene, LaMoure, ND. They met in 1994 at Lake LaMoure when Cindy's van made an unexpected roll towards the lake and Jerry rescued it. From then on, they were inseparable. They lived in various cities before making their current home in Kindred in 2010. She began working at Blue Cross Blue Shield as a Management Information Systems Programmer in 2002 and in 2013, she was promoted to Database Administrator. While there, she played intramural co-ed soccer and volleyball and developed many long lasting friendships.
Cindy's kids were her life. She was actively involved in the parent activities associated with hockey in West Fargo and she passionately followed each of her kid's teams including, track, youth baseball, softball, football and volleyball.
While living in Kindred, her contagious, funny, easy going personality attracted yet another group of true friends while following Kindred Fastpitch Softball. She especially enjoyed celebrating Kindred's 1st State Class B Fastpitch Softball Championship with the team in 2014.
Cindy loved to read and liked to go to garage sales with her mom, Shirley, to find "treasures." She enjoyed collecting Precious Moments and Coca-Cola memorabilia. She had a phenomenal green thumb with Holly Hocks flanking her front yard and Tiger Lilies surrounding her house.
She had a knack for gift giving and had a truly generous spirit, fulfilling needs of family and friends. No one was a stranger to Cindy.
She is survived by her husband of 17 years, Jerry, Kindred, ND; children, Cheyenne (17), Nicholas (16), Charlie (9), Alice (2), Carl (2,) all of Kindred, ND; mother, Shirley Daugherty, LaMoure, ND, father, Douglas Daugherty, Jamestown, ND; siblings, Mike (Donna) Daugherty, NE, Brian (Debra) Daugherty, TX, Kevin Daugherty, TX, Grace (Bonner Lovern) Daugherty, TX, Isaac Daugherty, CO, Joyce Fagg, TX, John Pfeiffer Jr., CA, father & mother-in-law, Jerome and Anita Peterson, Litchville, ND, brothers-in-law, Josh (Kimberly) Peterson, TX, James (Jill) Peterson, Fargo, ND, sister-in-law, Jennifer (Jake) Miller, WA, and numerous nieces, nephews, aunts, uncles, and cousins.
She was preceded in death by her grandparents, Gene and Helen Childers, Calvin Cooper Sr., Ross and Grace Daugherty, nephew, Max Peterson, niece, Carol Joy Peterson, and father, John Pfeiffer Sr.
In lieu of flowers, the family requests that memorials be sent to Kindred Ball Teams, 233 Newport Parkway, Kindred, ND, 58051 to support Cindy's favorite sport, girls' fastpitch softball.
Memories Timeline
Guestbook
---