Clarence J. Baumler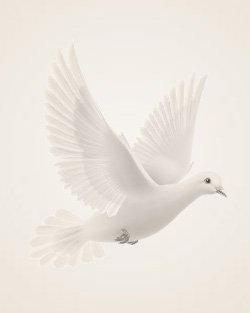 May 6, 1920 ~ October 14, 2011
Clarence Baumler, 91, passed away October 14, 2011 at Sheyenne Crossings Nursing Home in West Fargo, ND
Clarence John Baumler was born on May 6th, 1920 to Lawrence and Anna (Lysher) Baumler at their farm near Chaffee, ND. As the eldest of ten children, he attended Goshen and Gill country elementary schools and graduated from Chaffee High School as Valedictorian in 1938. Following high school, Clarence farmed with his father until moving to Burbank, CA in 1941 where he worked at Fletcher Aircraft until his enlistment in the military. Clarence served as a Sergeant in the US Army from 1942 through 1945 in New Guinea and Australia. Upon the end of WWII, Clarence returned to the family farm and ultimately chose farming as his life's work. On June 18th, 1947, Clarence married Margaret Mary Dooley at ST. Leo's Catholic Church in Casselton, ND. They raised eight children and farmed near Wheatland, ND until 1985, but remained on the farm until moving to a home in Casselton, ND in 1994.
Of Clarence's numerous hobbies and interests, woodworking, reading and round dancing were among his favorites. He unselfishly sacrificed his time over the years for his church, St. Leo's Catholic, the Catholic Order of Forestors (50 years) and numerous community organizations including Gill Township Board, Wheatland Elevator Board, Farmers Union Board, Church Finance Council and as a 4-H club leader for many years. He was also a member of VFW, Wheatland School Board, and was instrumental in the consolidation of Wheatland High School with Casselton High School.
Clarence's faith and actions spoke boldly throughout his life and served as a role model for all who were fortunate to be associated with him. He will be missed by many, but will always be remembered as a kind, unassuming family man who set an example on how to live a life centered on faith, family and service to community.
Clarence is survived by his wife of 64 years, Margaret Baumler; daughters, Cynthia (Elliott) Drucker, Kirkland, Washington; Jane (Morgan) Morehart, Parker, Colorado; Susan (Bradley) Braaten, Casselton; Jenifer (Robert) Punton, Ayr; Karen (Christopher) Assel, Bismark; Lisa Baumler, Littleton, Colorado; sons, Daniel Baumler, Wheatland and Gregory (Kimberly) Baumler, West Fargo. He is also survived by siblings, Leona Janitell, Centennial, Colorado; Leo Baumler, West Fargo; Lorraine (Ronald) Kensok, Casselton; Bernard (Vera) Baumler, West Fargo; and Raymond (Julie) Baumler, Fargo; brother in-law, Ronald Jaeb, Granger, Minnesota, and sister in-law, Stella Baumler, Fargo, 17 grandchildren, 7 great grandchildren, and many nieces and nephews
Clarence was preceded in death by brothers, Edwin and Lawrence Baumler and sisters, Elizabeth Jaeb and Patricia Baumler; and deceased in-laws, Ralph Janitell; Helen Baumler, Marie Baumler and Sandra Baumler.
In lieu of flowers, donations are preferred to St. Leo's Catholic Church in Casselton, ND.
Memories Timeline
---