Claudia Pratt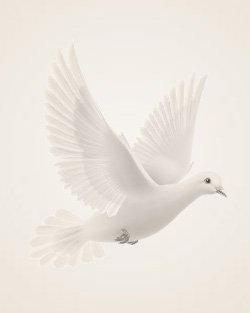 February 28, 1962 ~ January 29, 2014
After a long and valiant dance with cancer, Claudia Pratt, 51, departed this world on January 29, 2014 surrounded by her family. Claudia Marie Pratt was born February 28, 1962 in Fargo, ND, oldest daughter of Paul and Marguerite Pratt. She grew up on the family farm outside of Gardner, ND, a place she loved dearly and called home.
She graduated class of 1980 from Cass Valley North and received her Bachelor of Interior Architecture degree from Kansas State University where her Clovia 4-H House sisters became lifelong friends. During that time, her design studies led her to Copenhagen, Denmark where she studied and worked at DIS (Danish Institute for Study Abroad) for over a year.
In 1987 she became the Exhibit Designer and Program Coordinator at the newly opened Heritage Hjemkomst Interpretive Center in Moorhead, where she worked for five years. During that time she also served as a lecturer at NDSU, teaching Museum Work.
Seeking to expand her interpretive skills, she went on to earn her Master of Arts in Folk Studies at Western Kentucky University, exploring sense of place through folklore. A prairie girl at heart, her place was back in North Dakota, where she took a position as Outreach Programs Coordinator for the State Historical Society of North Dakota in Bismarck. During her six years there she was responsible for the development and implementation of the interpretive programs at six state historic sites.
She returned to the Fargo area in 2000 to be closer to her parents and the farm, taking a job as Education Director at the Plains Art Museum. From 2002-2009 she served as Executive Director of the Scandinavian Hjemkomst Festival and the Nordic Culture Clubs, where she was able to integrate her love of Scandinavia with her design and cultural expertise. She also served as a consultant for many years, providing arts, humanities and museum project development services, creating three-dimensional experiences.
In recent years, her focus shifted to more personal artistic endeavors, drawing inspiration from her journey with breast cancer. She launched the sheARTS Project: Art Hats for Breast Cancer Awareness in 2006, and challenged herself to a year-long arts project in 2011, EXPLORING NOW: 365 Days to 50, photoblogging daily for a year. The project photos can be viewed at www.cmp365daysto50.wordpress.com. Both of these projects culminated in a 50th birthday Art Heals Fundraiser, raising money for the Art Heals Fund that Claudia established at the Fargo-Moorhead Area Foundation to award grants to nonprofits for art therapy projects in Cass and Clay counties.
She received the Award of Merit from the Swedish Council of America in 2007. In 2012, she was honored with the YWCA Cass Clay Woman of the Year award for Arts & Communications, and she was recognized by The American Association for State and Local History (AASLH) with a 2013 Leadership in History award for her design of the 30th anniversary exhibit, "The Hjemkomst Sagas: One Dream, A Viking Ship, Many Stories."
Claudia was the curator of family memories – both past and present. She was the family historian, conducting research in the Midwest and Norway, authoring the article "Sculpting Lincoln" for the North Dakota History Journal in 2007 and organizing a Fjelde family reunion in 2012. She enjoyed connecting with her beloved nieces and nephews, attending their performances and planning interesting travel, cultural and artistic experiences for them and the rest of the family.
Some of her many loves included fiber arts, gardening, Nordic roots folk music, Scandinavian design, collecting teapots and travel. She was drawn to water and set her itineraries accordingly – from the fjords of Norway to the waters of the North Shore and points in-between. She was thrilled to be able to swim with the dolphins in Florida just last year. One of her many gifts was the ability to design a space, invite people in, and inspire creativity though collaboration and community. With laughter and an ever-present smile, her courage and imagination inspired people to live in the moment and "have a creative day."
Claudia was preceded in death by her mother Marguerite Pratt. She is survived by her father, Paul Pratt and friend Anna Marie Johnson; sister Charlotte (Henrik) Nordstrom and their children Nils and Ebba of Minneapolis; sister Karla (William) Beyer and their children Philip and Jensine of Fort Atkinson, WI.
Memories Timeline
---