Clement "Clem" Sauvageau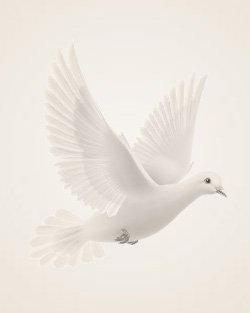 December 27, 1936 ~ October 3, 2013
Clement R. Sauvageau Sr., 76, Fargo passed away Thursday, October 3, 2013 with his family by his side.
Clement was born to Gedon and Cecile (Trottier) Sauvageau on December 27, 1936 in Fargo, ND. He attended St. Mary's and Shanley High Schools, Fargo, ND.
In 1955 he enlisted in the U.S. Army serving 3 years in Fort Benning, Georgia. In 1963, Clement joined the ND Air National Guard and served an additional 27 years, retiring as a Master Sergeant. Clem was a Patriot and truly loved his country.
Clement worked for Robert Gibbs & Son's, M.J. Sullivan Foods, Big Red Grocery and retired from Sysco Foods in Minnesota in 2000.
He was a member of the Teamster's Union, Eagles Club, Moose Lodge and Amvets, Fargo, ND.
Clement loved all sports, but most of all high school hockey, basketball and wrestling. He was a big fan of Shanley and West Fargo schools. He also enjoyed bowling, horseshoes and golfing.
On November 1958, he married Helen Feist at St. Anthony of Padua Catholic Church, Fargo.
In November 2008, Clement and Helen celebrated their 50th wedding anniversary, which was such an honor, due to Helen's battle with cancer. They were honored by sharing this celebration with their amazing friends and family.
They enjoyed many trips to Arizona and California to see their children and especially their yearly trips to Las Vegas to meet up with their friends of the 1950's. Clem and Helen's circle of friends was an extension of their family and truly a gift that they cherished.
Clement is survived by his children; Clement Jr., Fargo, ND, Michael, San Diego, CA, Troy, San Diego, CA, grandson, Ryan, ND, 2 brothers; Ed (Angela), Fargo ND and David, Mesa, AZ, sister, Catherine Grandbois, West Fargo, ND, and many nieces and nephews.
Clement is preceded in death by his parents, wife Helen of 52 years, 3 brothers, Maurice, Alcid and Patrick, sisters; Lillian Rheault, Lenoa Prosby, Marcella Markey and Clarice Grandbois-Eken.
Clement will be deeply missed by all who knew him and were touched by his life.
Memories Timeline
Guestbook
---