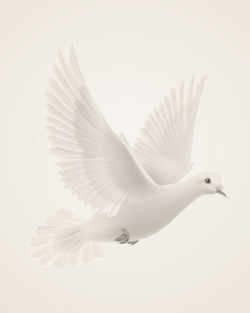 January 1, 1970 ~ November 5, 2014
Clement "Woody" Sauvageau, Jr. joined his parents in their heavenly home November 5th, 2014 after a courageous battle with lung cancer. He passed away peacefully at home with the Love, support, and prayers from all that knew him.
Woody was born on May 29th, 1960 in Fargo, ND the first son of Clement and Helen Sauvageau. He was baptized, received First Communion, and Confirmed at St. Mary's Cathedral in Fargo. He attended school at St. Mary's until the 5th grade having transferred to West Fargo public schools where he graduated in 1978. During his high school years Woody made a name for himself through playing sports, motorcycle racing, and being "Woody." He excelled in youth baseball, high school wrestling, flat-track racing, and living life to the fullest. It was often said he had the energy of two people and could make friends with a room of total strangers. Following high school, Woody wanted to explore a little more so he packed his bags and moved to Mesa, Arizona when he was 21 years old. It was here that he started a new life and remained for the next 28 years. He worked at Subaru for over 20 years while continuing his love for motorcycle racing, bowling, biking, the Bison and of course, the Vikings.
In 1989, Woody married LeeVon Johnson in Fargo, ND. They resided in Mesa and had one son, Ryan. He had expressed how this was one of the happiest times in his life. During his time in Arizona he also was blessed by having his cousins in the area. Woody enjoyed his time with family and loved being around people. If he couldn't talk, laugh, and share it with others, he wasn't in the right place. Woody is especially proud of his son Ryan having prayed that he's able to experience opportunities that were not afforded to him.
Woody is survived by his son, Ryan; Ryan's mother, LeeVon Sauvageau; brother, Michael Sauvageau of San Diego; brother, Troy Sauvageau of San Diego; girlfriend LeeAnn Bekkerus of Fargo; and numerous aunts, uncles, and cousins.
While those of us left to mourn his loss think his departure was much too soon, we are confident in his new journey to meet the Lord. His parents are waiting and Helen is going to have a few things to say to him!
Woody celebrated his time here and would only have only wanted those that Loved him to commemorate his Life, passing, and new Journey.
Memories Timeline
Guestbook
Sign the Guestbook, Light a Candle