Clifford Storsved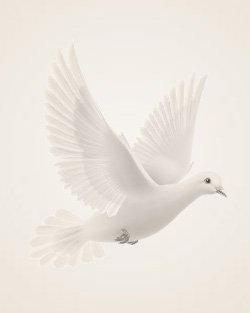 June 11, 1924 ~ August 22, 2010
Clifford Bernhard Storsved was born on June 11, 1924 in Hendrum Township, Norman County, Minnesota. Cliff was the third born of John A. & Rachel J. (Ven). Cliff grew up on the family farm northeast of Hendrum, MN., and attended his first six years of school at Clover Blossom, Dist. 40, a one room country school east of Hendrum. He graduated from Hendrum High School in 1942. After school he worked on the family farm, as well as neighboring farms until enlisting in the Army Air Corps in 1946. Cliff was stationed at Scott Air Force Base, Belleville, IL after basic training, where he attended Airborne Radio Repairman School. After graduating, he became an Instructor at that school, teaching radio circuitry, vacuum tubes theory, and later became the radio school Supply Sergeant until being honorably discharged in 1949.
After leaving the Air Force, Cliff worked for area farmers until moving to Ada, MN where he was employed at Larson Motor Company as Parts Man. Cliff married Patricia Mack at Grace Lutheran Church on December 2, 1952. In September 1953 Cliff & Pat moved to Devils Lake, ND where Cliff was employed as Insurance Adjuster with Motors Insurance division of General Motors Corp. In September 1955, Cliff and Pat moved to Bismarck, ND where they managed the Bismarck Motor Hotel. It was while in Bismarck that their three sons, Cullen, David, and Timothy were born.
Cliff later worked for Mutual Service Insurance Companies as an Insurance Salesman.
In 1963 Cliff began his career with the US Postal Service as a Bismarck City Letter Carrier. In 1979 he was transferred to the Fargo Post Office as a Maintenance man on the Letter sorter machines, a position he held until retiring in March of 1990.
After retirement he was active in volunteer work with The Mended Hearts, he enjoyed restoring old John Deere Tractors, was Past President of the Lake Agassiz Two-Cylinder Club, also serving as Secretary one term, and was editor of the Lake Agassiz Two-Cylinder Notes, the club newsletter. He enjoyed participating in antique tractor shows, Parades and plowing with his John Deere tractors. Cliff also had a passion for working with wood, spending many hours in his workshop, carving, building furniture, wood turning, also served as President of the Minn-Dak Woodturners Assn, for two terms. In 1998 Cliff began working part time as tool demonstrator at Sears, where he enjoyed visiting with the many customers and friends he met at his craft booth. He also enjoyed photography over the years, worked with digital photos, e-mailing photos to family and friends.
In 1967 his wife Patty died while in Bismarck, and for a year and a half spent many hours with his young sons, Cullen, David, and Timothy. The favorite pastime was houseboating on the Missouri River. While in Bismarck, Cliff was a member of the Civil Air Patrol, where he worked with the Civil Air Patrol Cadets. He had taken flying lessons earlier in the 40's at Dakota Skyways at Fargo and had a pilot license. He also served as Cub Master with the Cub Scouts while his sons were young boys. Cliff met Margaret Schlosser in Bismarck, and they were married on December 28, 1968.
Cliff leaves his wife Margaret Ann, sons Cullen (Barbara) of Mandan, ND, David (Peggy) of Houston, TX, Timothy (Mary) of Coon Rapids, MN, grandchildren Charles (Carrie) of New Salem, ND, Patricia M. (Christ) Delzer of Bismarck, ND, John (Jessica) of Bismarck, ND, great grandsons Ryne Storsved of New Salem, ND, Andrew Jon Storsved of Bismarck, ND, Jace Charles Storsved of New Salem, ND, great granddaughter Bre Ann Storsved of New Salem, ND, step granddaughters Jennifer Buckner, Amanda Zimmerman, and step-grandsons, William Buckner, and Joshua Zimmerman all of Houston, TX, brothers James (Kathryn) Storsved, of West Fargo, ND, Alton R. Storsved , Irving A. (Yvette) Storsved, of Hendrum, MN, Floyd H. (Dorothy) Storsved of Moorhead, MN, John R. (Nida) Storsved of Hendrum, MN, Sisters Gladys R. Forseth of Halstad, MN and Glenora Johnson of Payson, AZ, as well as many nephews and nieces.
Memories Timeline
---