Cody Conner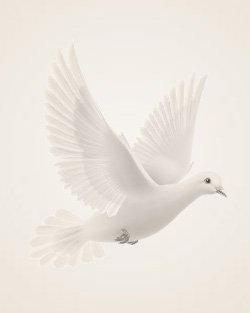 February 5, 1982 ~ June 6, 2012
Cody passed away on June 6, 2012 at Sanford Health in Fargo at the age of 30.
Cody was born on February 5, 1982 in Fargo, the son of Denis Conner and Deborah (Schmidt) Fraser. He graduated from Moorhead High School. Cody was currently employed at Dempsey's Irish Pub. Cody was a talented, humble musician and well-loved for his kindness, thoughtfulness, and unending friendship. Cody had a special place in his heart for those less fortunate. Cody loved and cherished family, friends, and humor. He loved his brothers beyond words – Chris, Stacy, and Casey. The bond between the brothers was priceless and uplifting. Cody played in Bad Mojo and Moody River Bands – whose bond and brotherhood is unbreakable and lives on. Cody took pride in his Irish heritage. Cody's spirituality was non-judgmental and very real and personal . Cody's song writing and poetry was so passionate and inspirational.
He was a gift to all of us. His inspiration lives on. We felt privileged and honored to be a part of his life. Now Cody….peace is yours.
Cody is survived by his parents, Denis (Twylla) Conner and Deborah (Brad) Fraser; grandmother, Orvilla Ness; brothers, Chris, Stacy (Patricia), and Casey; stepbrothers, Ben and Brandon Hill, and Sean Fraser; stepsisters, Rhiannon Fraser and Lizeth; nephew, Liam Conner; special child, Otis; aunts and uncles, Ron (Jeanene) Conner, Dean (Kassie) Schmidt, Keith (June) Erieau, Tom, deceased (Janelle) Conner, Bryon (Lori) Conner; cousins, Shawn Erieau, Tammy Husarik and Shawn, Brad, and Jeff Conner.
We are so thankful for the love and support we have received from Bad Mojo and Moody River Band.
A special thank you to Bert, Lisa and Klaus from Dempsey's Irish Pub and all his co-workers as well as Dr. Swiggum and Dr. Traynor.
Memories Timeline
Guestbook
---