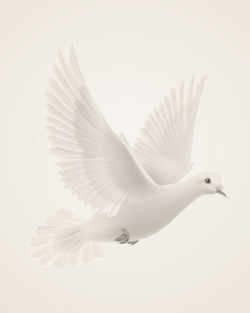 November 1, 1985 ~ May 15, 2010
Cole Steven Halland, 24 of Valley City and also of Kindred, ND, died Saturday, May 16, 2010 in Valley City , ND .
Cole was born on November 1, 1985 in Fargo , ND to his parents Steven and Joan (Kapaun) Halland. He was baptized and later confirmed at the Kindred Lutheran Church .
Cole attended Kindred Public School for grades K-12. He was in Cub Scouts and Boy Scouts as a youngster and also played little league baseball. In junior high Cole was in wrestling, football and track. While in high school he participated in band, FFA, baseball and his favorite sport - football. As a senior he was the football captain and also a Region 1 first team lineman.
After graduating from Kindred High School in 2004, he enrolled at Valley City State University where he played football (#61) there for 4 years. It was at VCSU that he met his many friends, coaches and players who were very important to him. He enjoyed the game and loved the action of football - whether on offense or defense.
In the fall of 2008 for a coaching class he helped coach the defensive line at Maple Valley City under the guidance of his uncle Brett as the head coach. In the fall of 2009 he coached the 5th and 6th grade football team at Maple Valley School where he showed incredible patience for his players.
Cole was a low-key witty person, the master of a good joke. He could recall movie lines instantaneously and had an infectious laugh. He and his cousins and other friends enjoyed being together - telling jokes and stories. He played golf and softball and especially enjoyed hunting with his dad, uncles and cousins.
His survivors include his parents, Kindred, ND, sister Erin Halland, Valley City , ND ; his grandparents Elmer and Rita Halland, Tower City , ND, Paternal uncles and aunts: John Halland, Hunter, ND; Daniel (Gayle) Halland, Oriska, ND; Barb (Jerry) Spiekermeier, West Fargo, ND; Becky (David) Elbert, Fargo, ND; Kathy (Darrell) Holm, Valley City, ND; Vicki (Chris Erickson) Tower City, ND; and Neil Halland, Buffalo, ND; and 12 first cousins, Maternal uncle and aunts: Brett (Cindy) Kapaun, Tower City, ND; Pamela (Russell) Walcker, Finley, ND and Janice (Eldo) Beilke, Fargo, ND; and 6 first cousins.
He was preceded in death by his grandparents Donald & Jeanne Kapaun, Tower City , ND .
"One is not gone - who touched the lives of others in such a warm and caring way.
One is not lost - who warmed the lives of all around with freely given friendship.
One is not forgotten - who found the way to others' hearts and mapped a route to love."
The Funeral for Cole will be Thursday, May 20th, at 11:00am at the Kindred Lutheran Church , Kindred. Visitation will be 1 hour before the funeral. The Prayer Service will also be at the Kindred Lutheran Church at 7:00pm on Wednesday, May 19th and visitation will be from 5:00-7:00pm. Burial will be in Valley City , ND .
Memories Timeline
Sign the Guestbook, Light a Candle