Cora Sundseth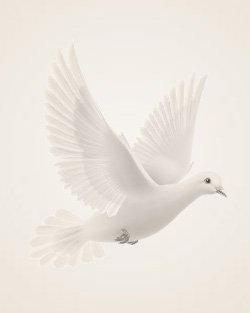 January 1, 1970 ~ April 10, 2011
Cora passed away on Sunday, April 10, 2011 and Irvin passed away on Saturday, April 16, 2011 at Sheyenne Crossings in West Fargo, ND, both at the age of 96.
Irvin J. Sundseth was born to George and Marie (Gilbertson) Sundseth on June 4, 1914 in Halstad, Minnesota. Irvin grew up and attended school in Halstad.
Cora Foss was born to Bernt and Bertha (Olson) Foss on October 23, 1914 at their farm home in Marsh River Township. She grew up in Marsh River Township and attended Foss School.
Cora Foss and Irvin J. Sundseth were married in Halstad on December 20, 1941. They moved to Fargo where they farmed in the Rose Creek area. They later farmed in the Red River Valley, living in Waubun, Ada, Halstad, and Ulen before settling in Bemidji, Minnesota where they lived for fifty years. Irvin worked at the Bemidji Brick Co. and NuPly Corp. and Cora raised and cared for their family. They also owned and operated Crystal Springs Resort on Turtle River Lake and were volunteer Fire Wardens. They were active members of Salem Lutheran Church in Turtle River. Irvin served on the Salem Lutheran Church Council, and was elected to the Port Hope Township Board. Irvin drove many miles from their home to the church in an open tractor regardless of the temperature to be sure the church yard was clear of snow before Sunday morning services. Cora taught Sunday school for a number of years. The Salem congregation enjoyed her delicious homemade doughnuts during coffee after Church services many Sunday mornings. Irvin and Cora returned to Halstad to be closer to family as their health declined. They lived in Hillsboro, ND for a short time prior to relocating to Sheyenne Crossings, West Fargo in April 2010.
They are survived by their children, Jerry Sundseth (Frank Natalie) of Apple Valley, MN; and Pat (Ray) Boyer of Fargo; two grandchildren - Jerry (Sara) Boyer of West Fargo; and Cindy (Erick) Johnson of Moorhead; and three great grandchildren - Blake Boyer, Brooke Boyer and Josh Hamner. Also surviving are Irvin's three sisters, Irene Brandt of Vancouver, WA; Ruth Carlson of Ada, MN; and Marlys (Mick) Hogg of Billings, MT; his two brothers, Doug (Margaret) Sundseth of Redmond, WA; and Joris (Verona) Sundseth of Yakima, WA; Cora's sister-in-law, Thelma (Foss) Sipe of Halstad; and many nieces and nephews.
Cora was preceded in death by her parents, Bertha and Bernt Foss; her sisters, Gunda Moe, Lillian Anderson, Amanda Carlson; her brothers, Clarence Foss, Ordean Foss, Clifford Foss, Milton Foss; her step sister, Clarice; and step brothers, Alfred and Clarence; her brother-in-laws, Pete Moe, Ordean Anderson, Garfield Carlson; her sister-in-laws, Agnes Foss (Ordean), and Ethel Foss (Clifford); and nephew, Gary Foss.
Irvin was preceded in death by his parents; his brothers, Clark and Merlin; sister-in-law, Gerry (Merlin); brother-in-laws, Henry Brandt and Burdeen Carlson; and niece, Virginia (Brandt) Ford.
Memorials are preferred to Hospice of the Red River Valley, Halstad North Cemetery, Halstad Lutheran Church, or to Augustana Lutheran Church. The family would like to offer a very special thank you to the Sheyenne Crossings Staff and to Hospice of the Red River Valley.
Memories Timeline
---