Curtis Kjonaas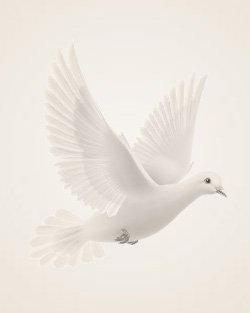 February 11, 1945 ~ August 17, 2013
Curtis Kjonaas A.K.A. "Gentle Giant", 68, was called to heaven Saturday, August 17, 2013.
Curt was born in Bottineau, ND on February 11, 1945 to Kermit and Myrtle Kjonaas. He graduated from Glenburn High School in 1963. After attending college he chose to follow in his father's footsteps and joined the farming business. His heart was in every seed he sowed. He enjoyed long hours in the field and always shared a friendly wave as he passed by neighbors.
Curt took great pride in everything his hands touched. He enjoyed designing and building race cars for his son Karie and other race car drivers. In later years, he built AWANA race cars for his grandsons, toy chests, and bikes. He fixed family cars and any household issue you could imagine.
He was previously married to Josephine Long and from that union 2children were born.
Curt married Pam Mickelson on February 4, 1999. They moved to Fargo in 2002. It was in Fargo where Curt found a new hobby. He purchased his first MG and joined the "British Iron Society". Curt absolutely loved taking his family for rides in his little car, his last one was a cherry red BMW. It was the norm for Curt to join the Club for coffee on Saturday morning. The men of that club were like an extension of Curt's family. Not only did he enjoy this new found male bonding time, but he also helped Pam accomplish new things with her quilting hobby. He helped her cut fabric, measure things out, and get the layout configured. And the color! Oh yes, Curt had an eye for color! He gushed over the quilts almost more than Pam did, he was always proud of Pam's latest accomplishments. If you ever visited their home in Kindred, you would see a brilliantly laid out home that he designed especially for himself and Pam. Many state of the art features that he loved to explain to anyone who was interested in listening! Curt's heart is in that home.
Curt was a good hearted man. You would see this during moments he shared with his grandchildren and the way he cared for Pam. He was up every morning with her, gave her rides to work and would make sure there was a hot meal waiting when she got off of work late. They enjoyed nightly games of dominos or cards and shared many laughs.
The last few years, Curt decided to get a job. He joined the Kindred Public School as a bus driver. What an amazing side of Curt poured out from this endeavor! He enjoyed his routine bus route, but also enjoyed taking the kids to games, dance competition, and on field trips. He shared various stories from his many trips. Also, after Curt's diagnosis he received many get well cards from the children on his bus route, those definitely made his eyes sparkle with happiness.
We are saying goodbye to such a dear, gentle man. Curt fought a valiant fight against cancer and was able to enjoy many moments of pleasure during his last months of life. He will be missed immensely and never forgotten.
Curt was preceded in death by Billie Jean Kjonaas (daughter), parents Kermit & Myrtle Kjonaas
He is survived by his wife, Pam Kjonaas, Kindred, ND, step-daughters, Melissa Mickelson Grand Forks, ND, Brenda (Alex) Conejo, Minot, ND, son, Karie Kjonaas, and step-children, Jolene, Heath and Arthur Kjonaas and their children, four loving little grandchildren; Kendall & Kaeden Kjonaas, and Avelina & Karlei Conejo, sisters and brother, Donna (Murray) Kjonaas, Fargo, ND, Merle (Eileen) Kjonaas, Iowa City, Iowa and Bette (Hal) Tarvestad, Lansford, ND.
Memories Timeline
Guestbook
---