Curtis Ronning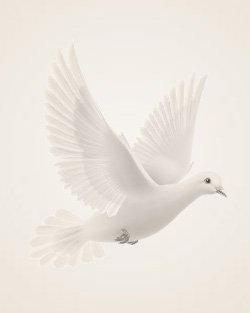 July 18, 1933 ~ June 25, 2010
Curtis Arlen Ronning, 76, of West Fargo, ND passed away Friday, June 25, 2010 at Meritcare, surrounded by his family.
Curtis was born on July 18, 1933 in rural Kindred, ND to Joseph and Esther (Lee) Ronning. He grew up on the family farm while attending country school and furthering his education at North Dakota Agricultural College.
On October 26, 1957 Curtis was united in marriage to Gail Shirley of Wolverton, MN. They lived on a farm outside of Christine for 37 years. In 1993 they moved to Fargo, and in 2004 they moved to West Fargo.
Curtis worked very hard his entire life doing many jobs including milking cows, raising beef cattle, selling eggs, helping neighbors and farming. After retiring in 2008 he continued to help others with farming. Curtis was a member of the Eagles, long time member of Christine Lutheran Church where he was treasurer for over 20 years. He loved to deer hunt and snowmobile. He belonged on a bowling league and also on the township board of Christine. He loved to watch the Vikings, Twins, and Bison whenever he could. Every morning you would find him working on his crossword puzzles. He was looking forward to the upcoming wedding of his granddaughter Ashley to Dan, and the birth of his grandson Jason's twin daughters. He loved to spend time with his family and friends. He had a wonderful sense of humor. He knew someone everywhere he went and they all loved him. He was a devoted husband, father, grandfather, brother and son. His friendship will be missed by many but will be remembered by all.
Curtis is survived by his father, Joseph Ronning, children, Kristi (Keith) Allen and their children: Jason (Hannah)and daughter Ava, Ashley (fiancé Dan Florhaug)and Emily of Christine, ND ; Kirk (Lisa) Ronning and their children: Laura, Krysta and Noah of West Fargo, ND; Kraig (Kristy Thompson) of Fargo, ND; son in law, Thomas Ferree and children: Alyssa, Tyler and Jacob of Schererville, IN; brother Hilding (Dorothy) Ronning of Santa Cruz, CA; sister Betty (Loren) Swenson, Littleton, CO; and many cousins, nieces and nephews.
Curtis was proceeded in death by his wife, M. Gail (Shirley) Ronning, mother, Esther Ronning; daughter Kimberly (Ronning) Ferree; and father and mother- in- law, Leroy and Mildred Shirley.
Memories Timeline
---