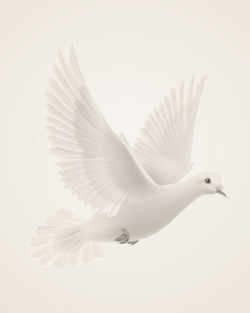 June 10, 1929 ~ March 21, 2013
Dagny passed away on Thursday, March 21, 2013 at the Hillsboro Medical Center Nursing Home at the age of 83.
Dagny Forde was born on June 10, 1929, the daughter of Samuel and Hedvig (Clemenson) Forde in Hillsboro. She grew up in Hillsboro and received her education. Dagny was baptized, confirmed, and married at Our Savior's Lutheran Church in Hillsboro - a lifelong member. She was united in marriage to Alvin Svaleson on June 3, 1949 and they made their home in Hillsboro where they raised their family. Dagny loved the time she spent at the Hillsboro Day Care where she served as a foster grandparent. She also was a charter member of the Hillsboro VFW Auxiliary.
Dagny was a very social person, who preferred visiting and having coffee with her many friends, rather than staying home alone. She was known to young and old as having a playful, spunky personality. She loved garage sales, and liked to collect many things, her favorite being salt & pepper shakers, and anything to do with dalmation dogs. Her favorite passions in the world were children, pets, watching her grandkids play sports or perform, the Minnesota Vikings and the Minnesota Twins. She loved to dress up at Halloween to try scare the trick-or-treaters, and was asked to play Santa at many Christmas parties to which she most happily obliged.
Dagny is survived by her children, DeAnn Baker of Glendale, AZ; Hedy (Mel) Nagel of Hillsboro; Roxanne (Rick) Sawyer of Pine River, MN; and Karen Dygert of Fargo, ND; 13 grandchildren and 6 great grandchildren. Also surviving is her sister, Jeanne Melhus of Hawley, MN; her brother, Fred (Arlene) Forde of Green Bay, WI; and many nieces and nephews.
She was preceded in death by her parents; her husband, Alvin; her son, Dwight; her sister, Gerry Mohn; and her brother, Donald Forde.
Memories Timeline
Sign the Guestbook, Light a Candle