Dale Rettig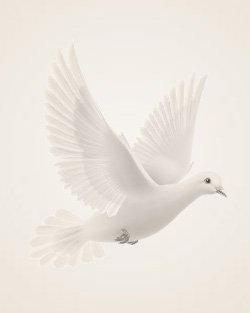 June 2, 1953 ~ August 25, 2013
Dale Jerome Rettig, 60, Fargo, ND died Sunday, August 25, 2013 at Sanford Health Palliative Care, Fargo.
Dale Rettig was born June 2, 1953 in Hankinson, ND to Barney and Marvale (Gereszek) Rettig. He grew up in Fairmount, ND. He enjoyed visiting his grandparents farm surrounded by animals and the freedom of the outdoor space. He entered the Grafton State School in 1964. He lived there until 1979 when he moved to Wahpeton for a short time. He returned to Grafton, later he lived in Grand Forks, ND before returning to Grafton once again. He moved to Fargo in 1982 and lived at the Svee Home. In 1984 Dale was able to live on his own under the guidance of Community Living Services. Dale married Judy Anderson in Fargo on June 14, 1991. The couple lived in Fargo until Judy's death in 1993.
Dale loved animals, tinkering with electronic and collecting pins and trinkets.
He is survived by his mother, Marvale Rettig, Wahpeton, ND; brother, David (Barbara) Rettig, Wahpeton, ND; two sisters, Pamela Rettig, Fairmount and Karen Patrick, Abilene, TX; 2 nieces and 2 nephew, Al and Donna Patrick, Lori Rettig and Elijah Kurtz.
He was preceded in death by his wife Judy, his father Barney, and his sister, Barbara.
Memories Timeline
Guestbook
---