Daniel Downs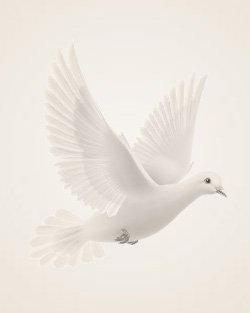 December 31, 1925 ~ September 5, 2012
Daniel J. Downs entered eternal life September 5, 2012, at Hillsboro Medical Center at the age of 86.
Daniel Joseph Downs was born on December 31, 1925, at rural Kelso, ND, the son of Olive and Fred Downs.
Danny attended Hillsboro High School and entered the US Navy in November 1943. He served in the Underwater Demolition Team #15, the precursor to the Navy Seals. He swam in to the beach under fire to do reconnaissance and obstacle demolition before the Marines landed on Iwo Jima. For this action he received the Bronze Star and the Combat V. He received the Purple Heart when injured on the USS Blessman which was bombed at Iwo Jima. He also participated in reconnaissance for the invasions at Lingayen Gulf and Leyte Gulf. He was honorably discharged in December 1945 as Boatswain's Mate Second Class.
Danny farmed with his father and later his son in the Grandin and Hillsboro. He raised wheat, barley, flax, sunflowers, soybeans and sugar beets until he retired in 1992.
Danny was instrumental in founding and building the first cooperative sugar beet factory in North America at Hillsboro. From 1972 to 1975 he served on the board of the Red River Valley Cooperative, which was later merged with the American Crystal Sugar Company.
Danny was a life-long member of St. Rose of Lima parish and served on the building committee which built the new St. Rose of Lima Church. He served as Grand Knight for the St. Rose of Lima Knights of Columbus and he was a 4th Degree Knight. He was active in the National Farmers Organization. He was a member of the VFW and American Legion.
He had many hobbies including flying, hunting, fishing and golf. For many years Danny called square dances across the US and Canada. He and his wife, Bette, enjoyed traveling in their motor home. After retirement they lived in Hillsboro, spending time in the summer on Cotton Lake and winters in Mesa, AZ.
He is survived by his daughter, Joanne (John) Reed of Brooten, MN; son, Greg (Mary Jo) of Hillsboro; his sisters Delores Lemm, and Winnifred Willison; his grandchildren, Josh (Christa) Reed, Jake (Dawnte') Reed, Jana Reed, Monica (Simon) Holden, Joel (Heather) Downs, Krista (Nick) Olson, Christopher (April) Magruder; and 11 great grandchildren. He was preceded in death by his wife, Elizabeth; his daughter, Pamela; and his parents.
Memories Timeline
---